What Should I Do?
One last stop at the German bakery in Tehachapi for some tasty pastries, then we were off to the trail to resume my trek to Canada. After crossing the overpass, we pulled into the parking lot where I said my goodbyes to Alena and off I went down the trail. Actually, I went up the trail as it was a steep exposed section of high desert. My goal for this day was to make it to a spring that was reported to have lots of water about 14 miles from my starting point.
I really didn't know what the terrain would be like for the next 100 miles. It turned out to be a mix of high desert and forest. I walked a while in desert then around a bend and entered a mile or two of pine forest. A few miles later I would be back in high desert with Joshua trees all around. What made this section of the trail so spectacular were the views. To the east was a wide expanse of desert that I assume was part of the Mojave. It seemed like I could see at least 50 miles across a vast open area to a distant mountain range.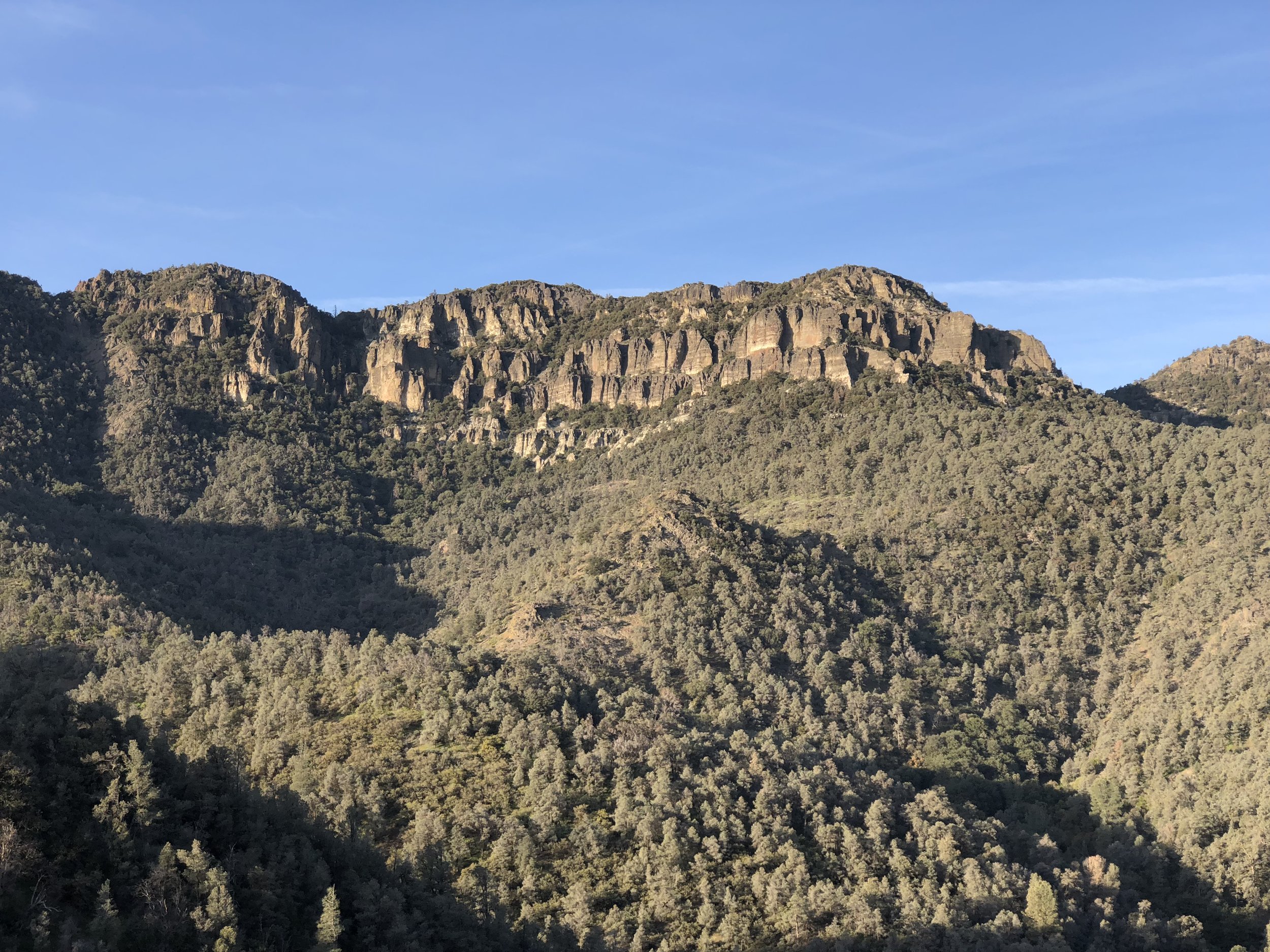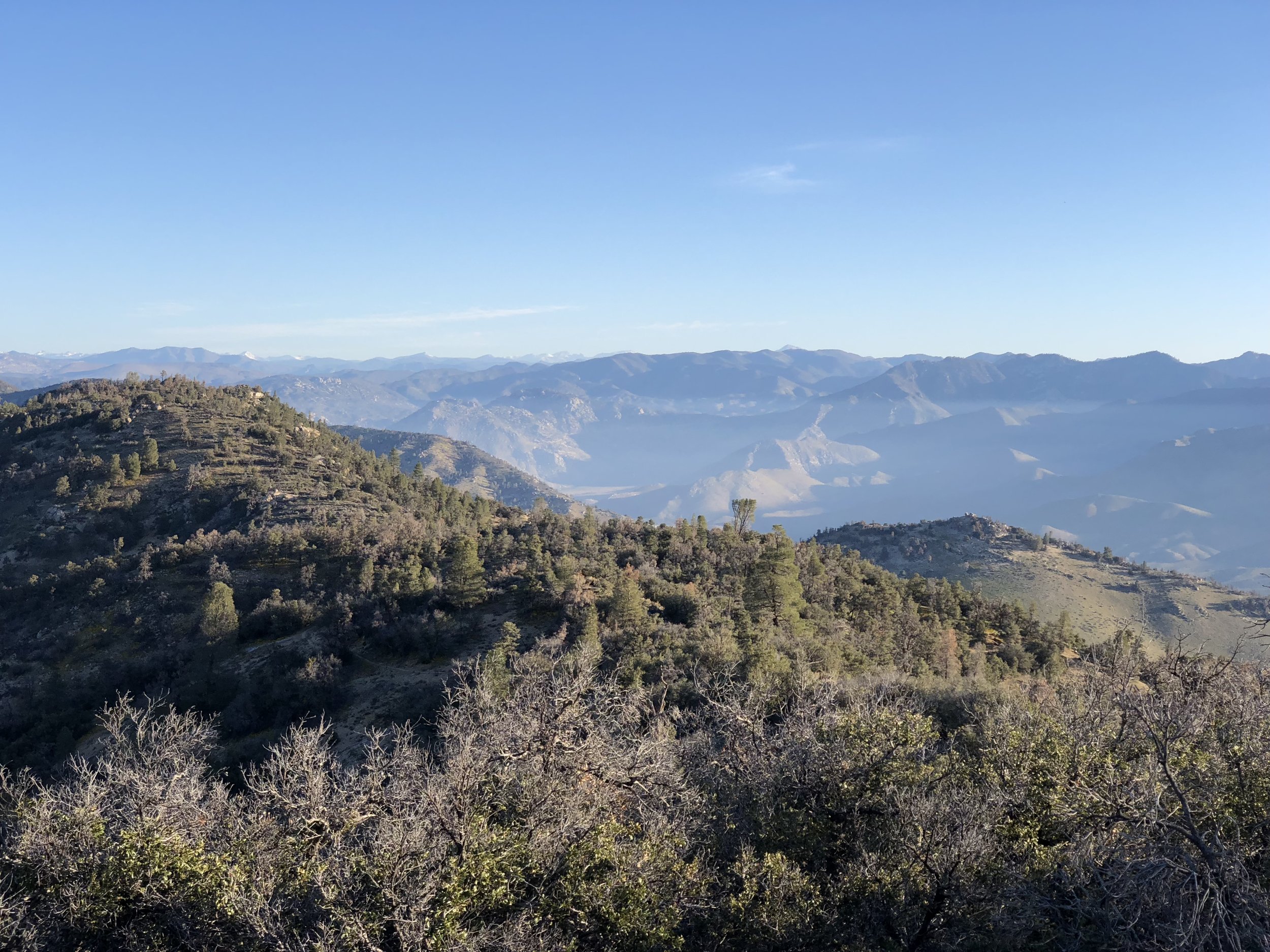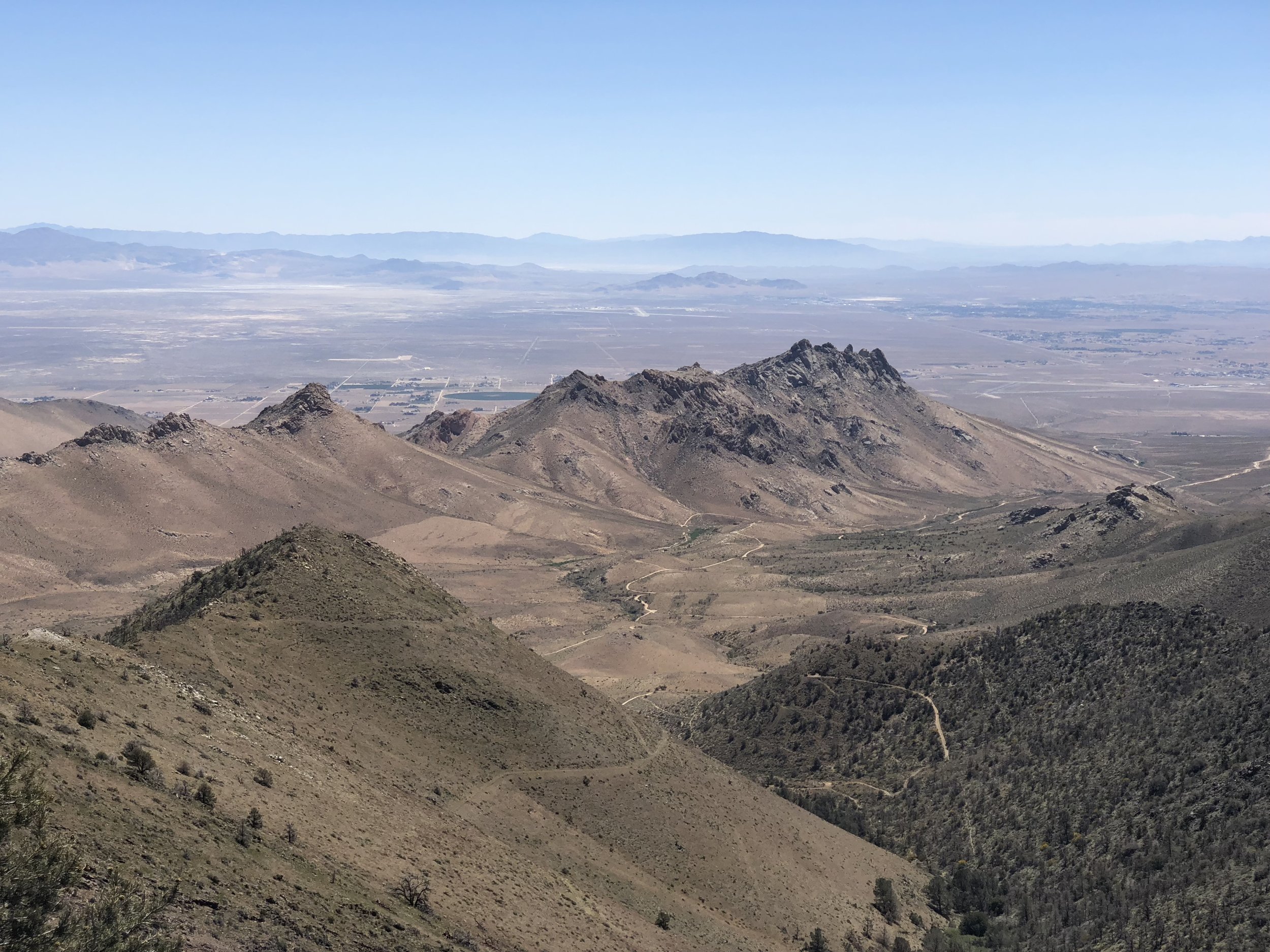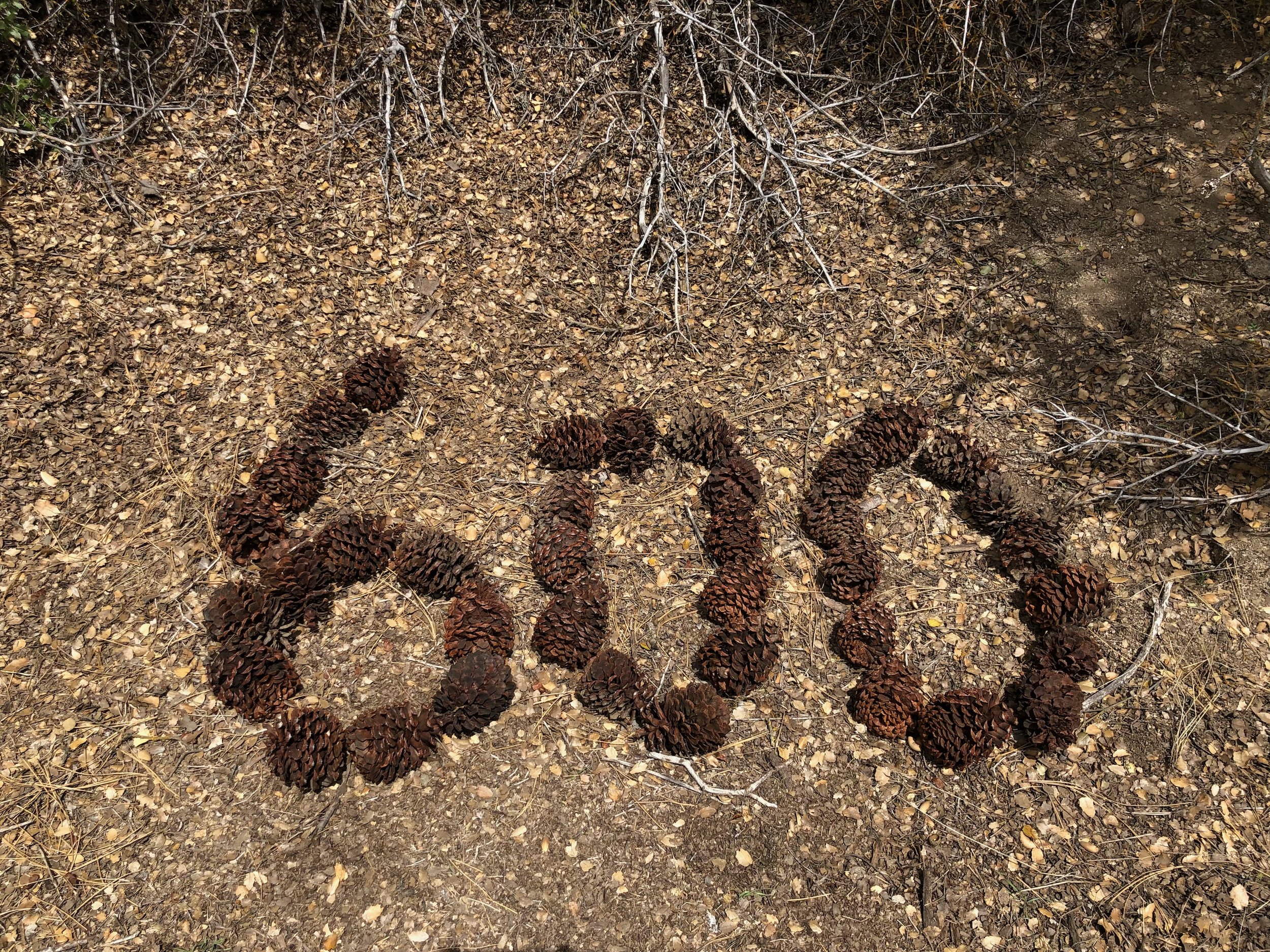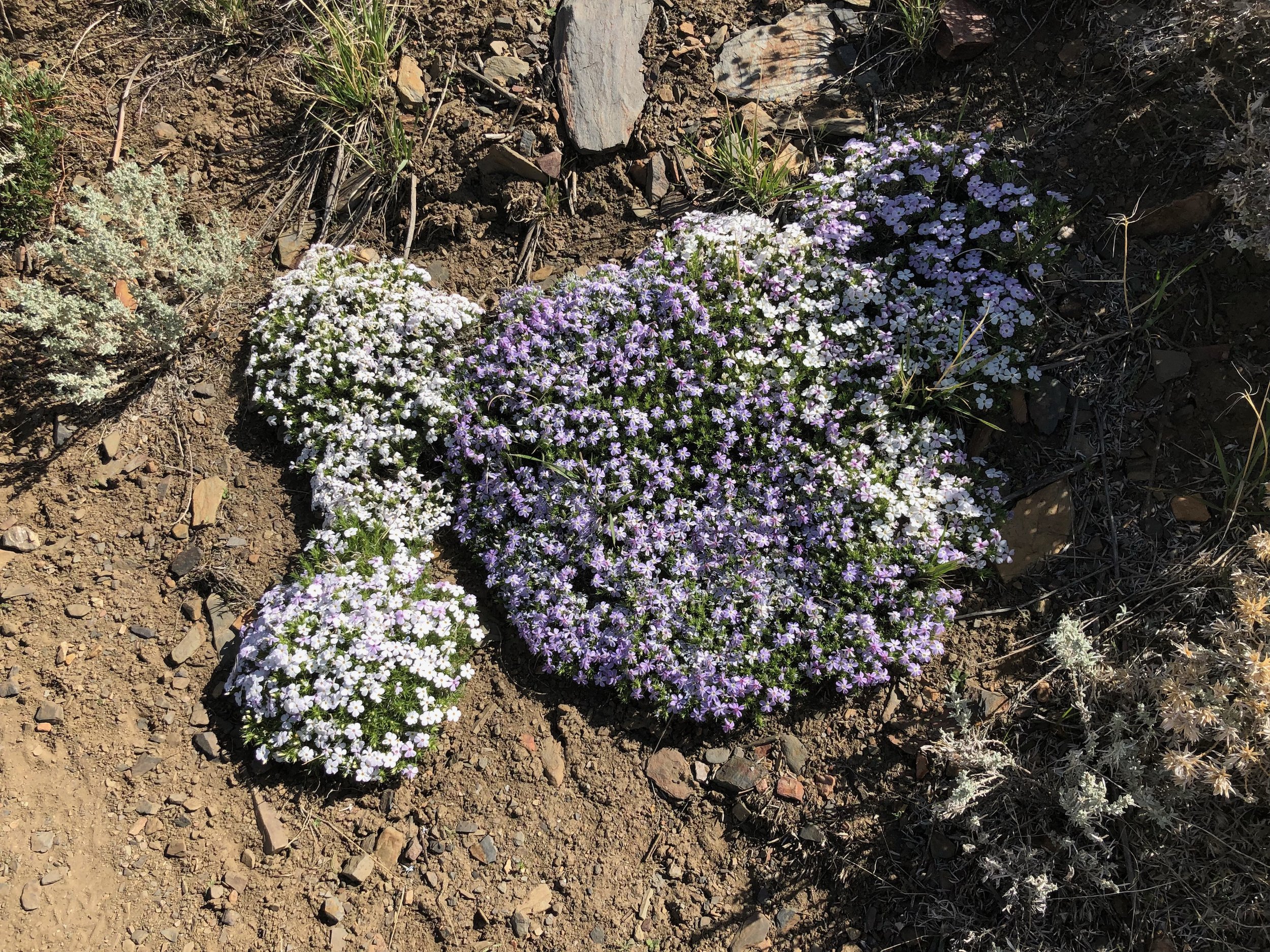 When I arrived at the spring that first day I met members of a PCT volunteer work crew that were reconstructing the pipes used to feed a water collection trough. The new plumbing also made for much easier to fill my water bottle. Before they left they gave me some tortilla chips and salsa. Wow!!
Although there were a few streams and springs in this 100-mile section, what made it difficult was the lack of reliable sources. There was an almost 35-mile stretch that had no reliable sources of water. Instead, hikers had to rely on trail angels who cached water for us. In one place angels cached 50 gallons and in another there was over 120 gallons. Can't imagine doing the 35 miles without these sources. Trail angels are amazing.
After five days of hiking I arrived at Walker Pass where Alena met me once again to take me to Ridgecrest to resupply, wash clothes, and shower.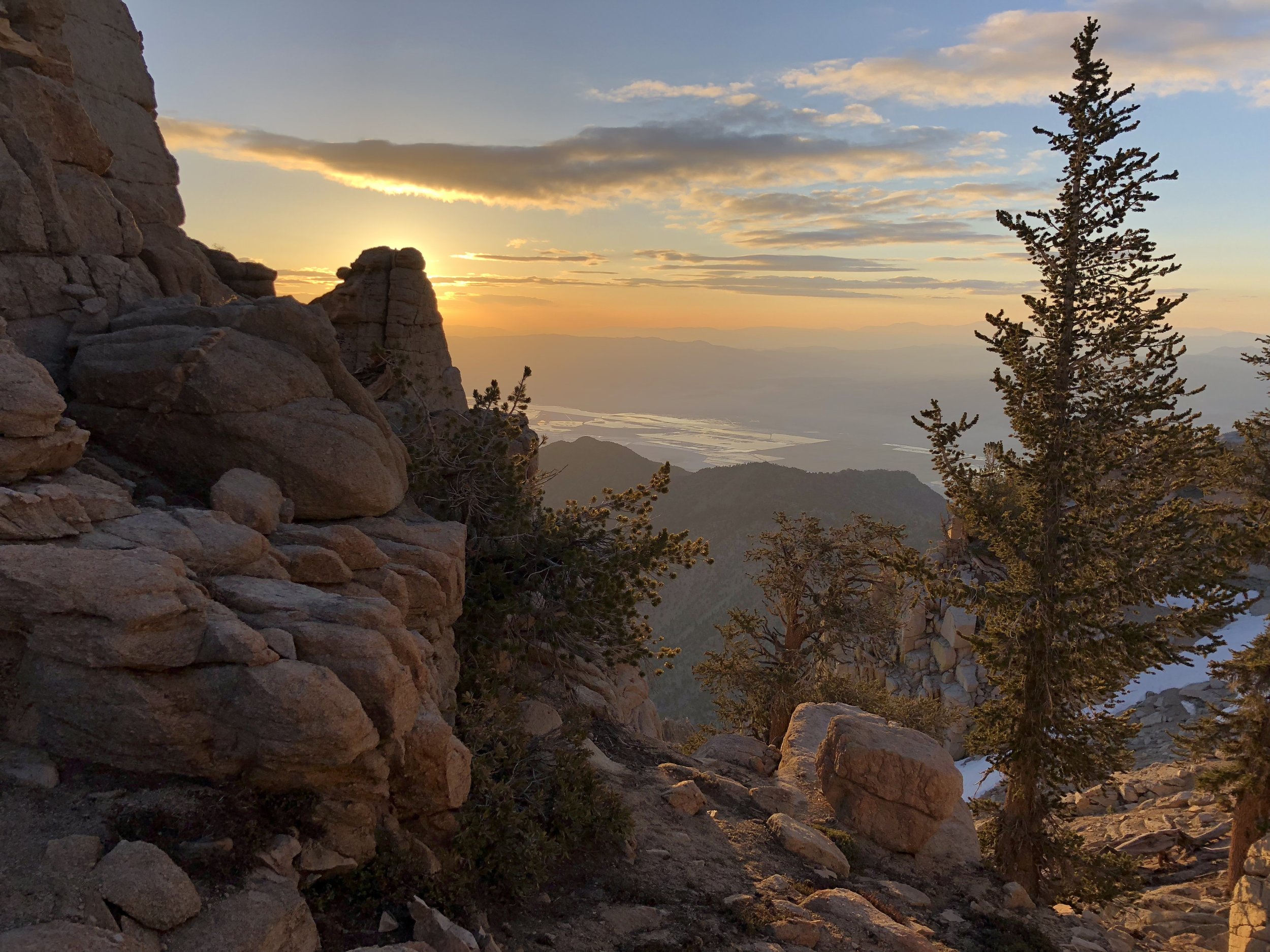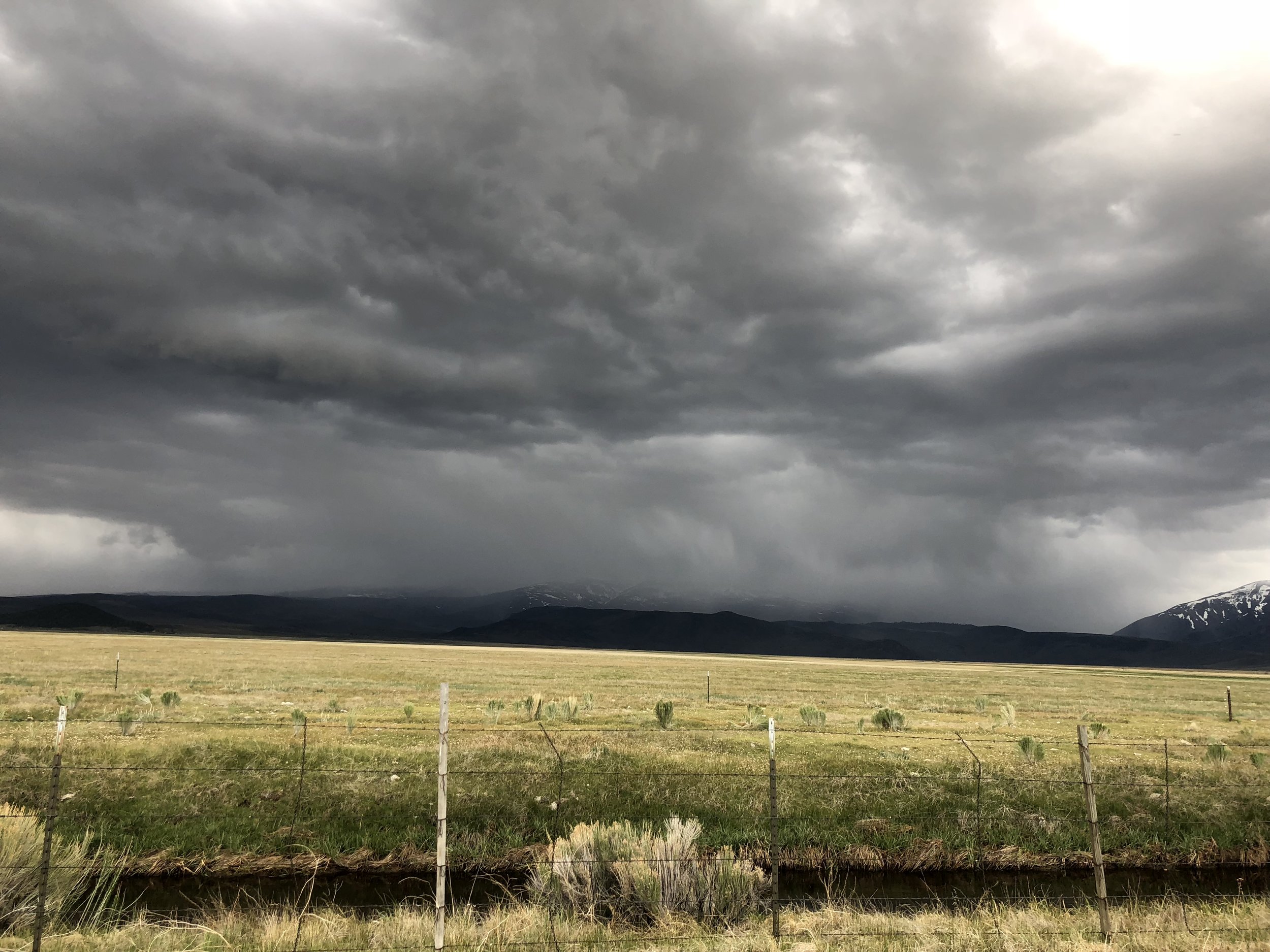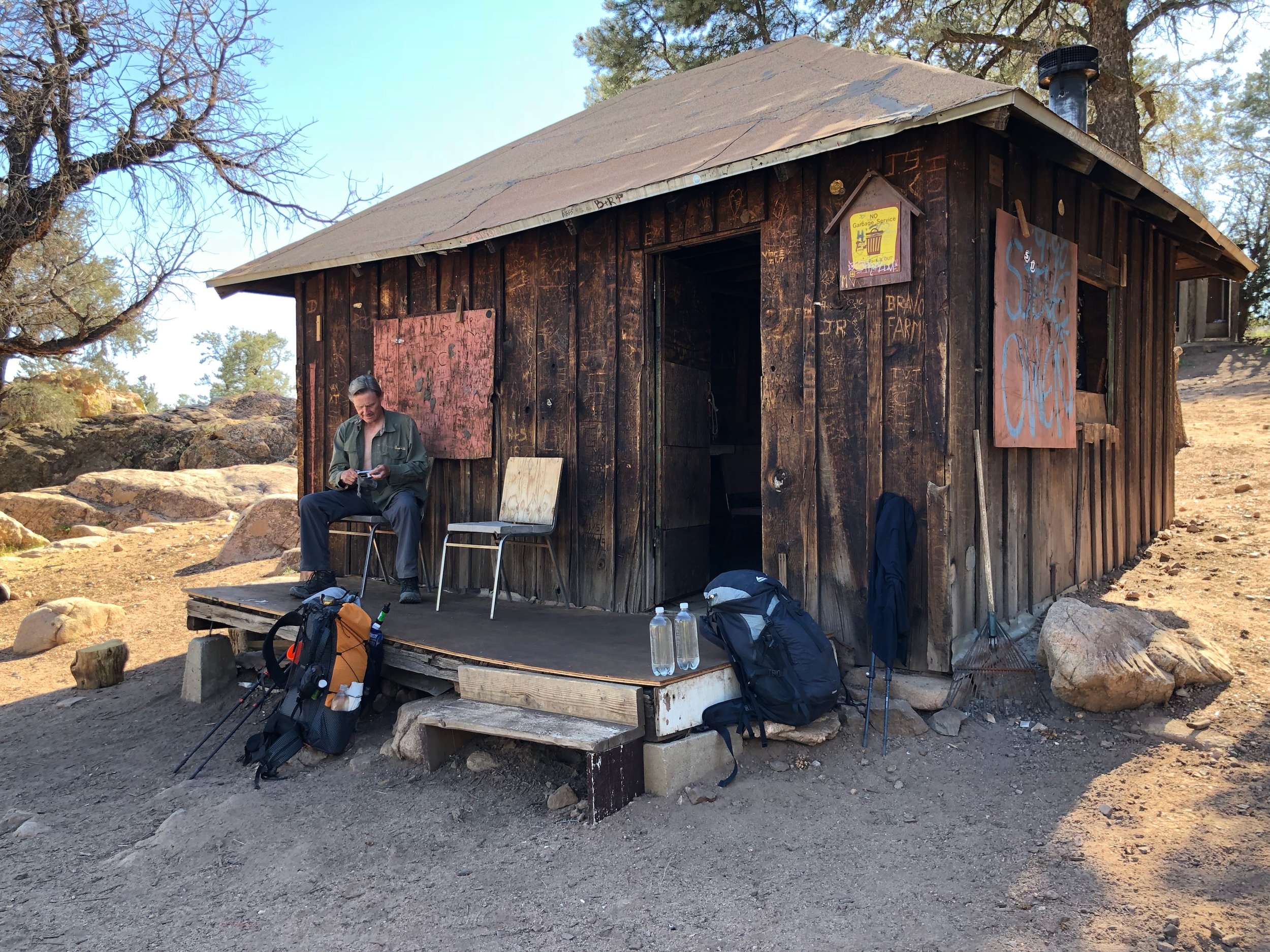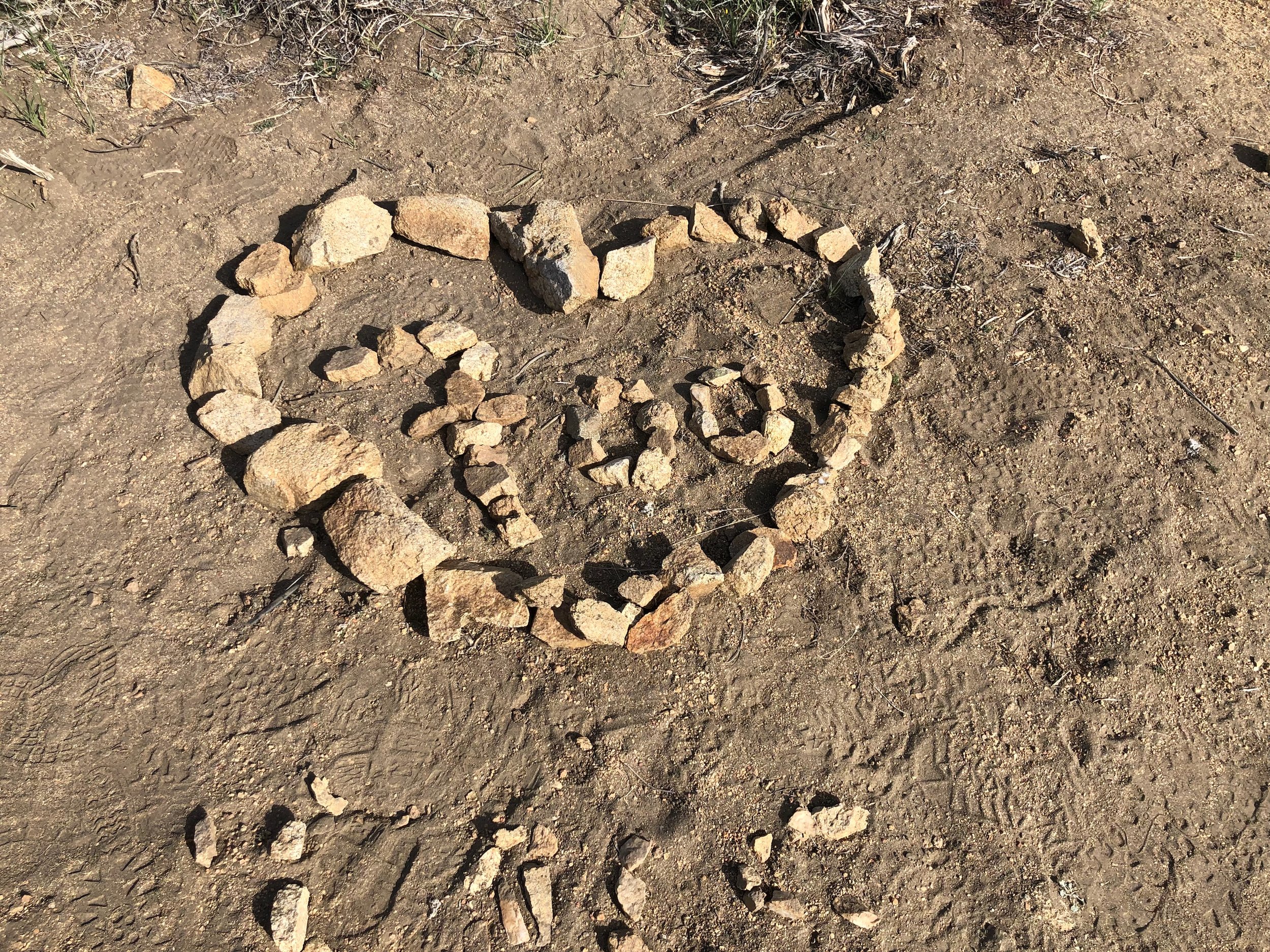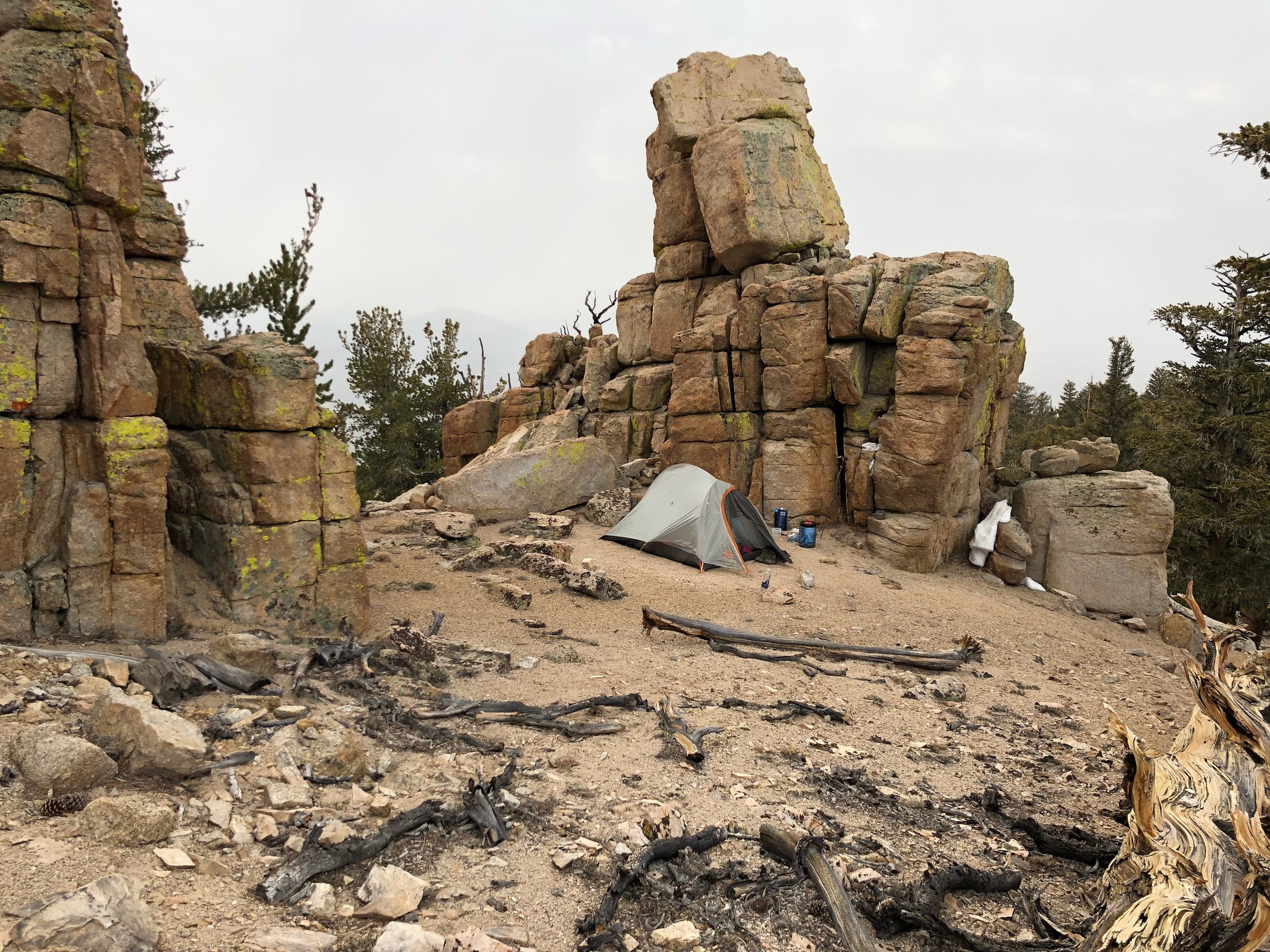 After Walker Pass I hit the trail again for a three-day hike to Kennedy Meadows, gateway to the high Sierras. As you might expect, while hiking this section I got my first clear views of the Sierras, including Mount Whitney, the tallest mountain in the range. With these views my thoughts began to focus on the condition in the Sierras and whether or not it was safe to hike. In the distance I could see the mountains still had plenty of snow, but there was really no way to know whether or not the trail was hikable, especially over the passes.
The first big pass in the Sierras is Forester, which is over 13,000 ft high. It was almost certain to still be covered in snow and ice.
Alena met me again at Kennedy Meadows. After stuffing myself with an enormous breakfast at Grumpy Bears restaurant we went to an outfitter across the road to get their thoughts on the trail conditions in the high Sierras. Their reports were not encouraging. Photos and descriptions from hikers that made it over Forester Pass, reported sketchy conditions. The outfitter recommended crampons and an ice axe to safely make it over.
Before heading into the Sierras, I had one more stop at Horseshoe Meadows and eventually to Lone Pine to resupply. Again, Alena met me at the Meadows to drive me into town. While in Lone Pine I visited the Forest Services office to get their input on trail conditions. They recommended I delay pushing through the Sierras for 2 to 3 weeks. I also read all of the online reports from the few people who made it over Forester. The reports left me with mixed feelings about proceeding. Some said it was doable, while others said it was one of the scariest things they had ever done.
Alena then came up with a great suggestion. She recommended we drive up to Sonora Pass, which is north of Yosemite National Park, to see what conditions were like there. The PCT runs right through the pass, so it would give us a good idea if the trail was hikeable. What I saw caused me to reassess my prospects of making it through the Sierras this early in the season. Over 90% of the surface was covered in snow and ice, and the snow was several feet deep. Not being an experienced mountaineer in these winter like conditions, I made the decision to bypass the Sierras. As we were turning around it started to snow.
Once we returned to Bishop we got online to research the options for bypassing the Sierras. The PCT passes above Squaw Valley and Alpine ski resorts, so we checked their live webcams. Both still had a considerable amount of snow on the ground. In the end, Donner Pass looked like the best option, and that is the point I selected to restart my journeys north.
The following day while resupplying, we talked with a clerk at a backpacking supply store. He told us that three hikers came in the previous day and told him about their adventures crossing Forester Pass. They were so frightened by it, they decided to abandon their trek of the PCT. I also read a news report about two recent deaths that occurred on Mount Whitney. Both hikers fell to their deaths while crossing steep ice fields on the mountain. These stories reinforced my decision and convinced me that bypassing the Sierras was the right thing to do.
So, on May 17th I will resume my trek at Donner Pass. After reaching Canada, I will return to Donner Pass and hike the Sierra Range thus completing my trek of the PCT.