Tehachapi - Mile 566
Leaving Wrightwood I was faced with a 2,000 ft climb up the mountainside back to the trail. Since I had consumed large amounts of food for breakfast, the climb really wasn't much of a problem. My goal for the day was to hike 14 miles to the next water source which was a small spring located .2 miles off the trail. That day was forest and nothing but beautiful views in all directions. Once I got to the spring I quickly found a campsite located a few feet off the trail.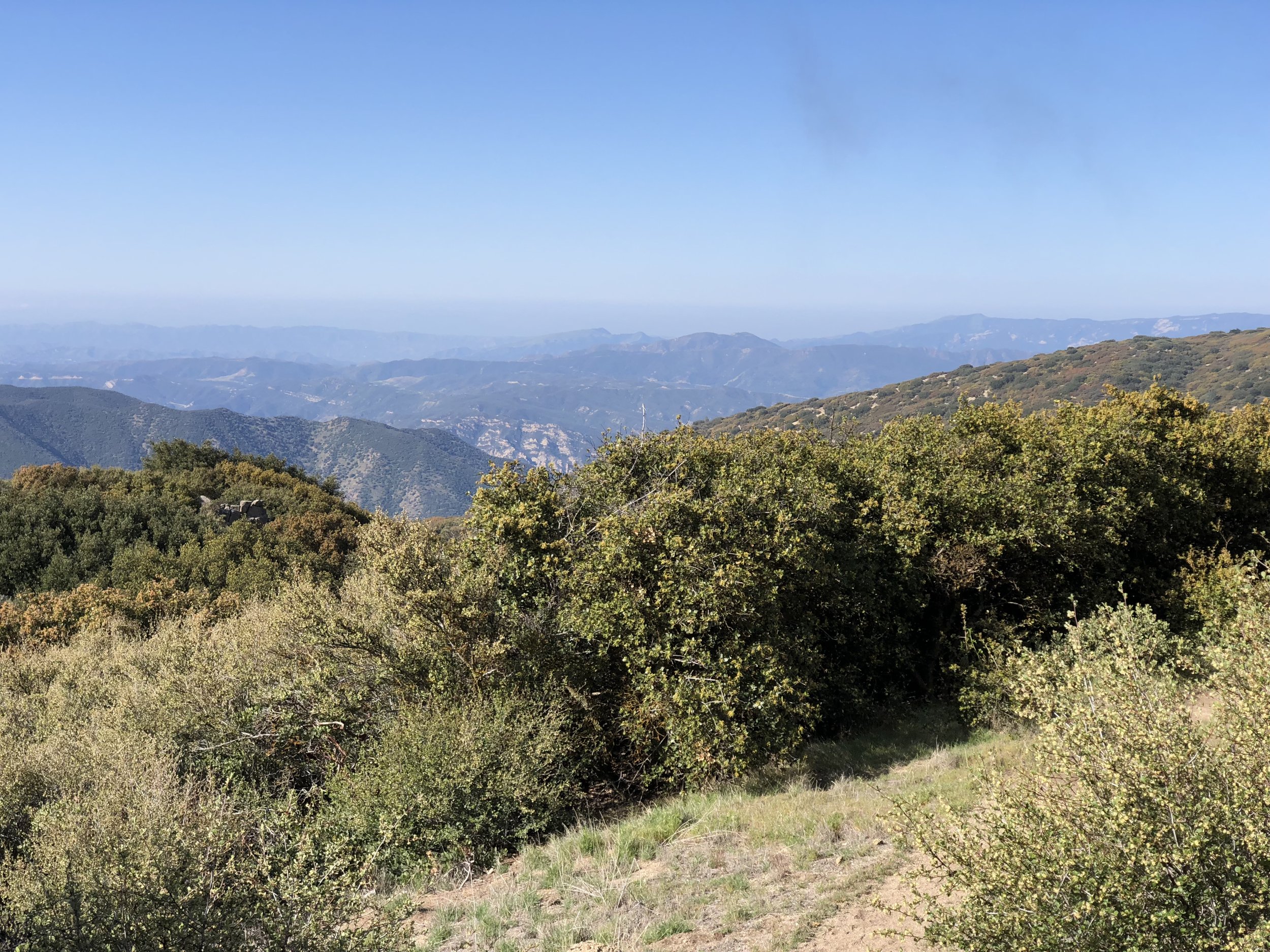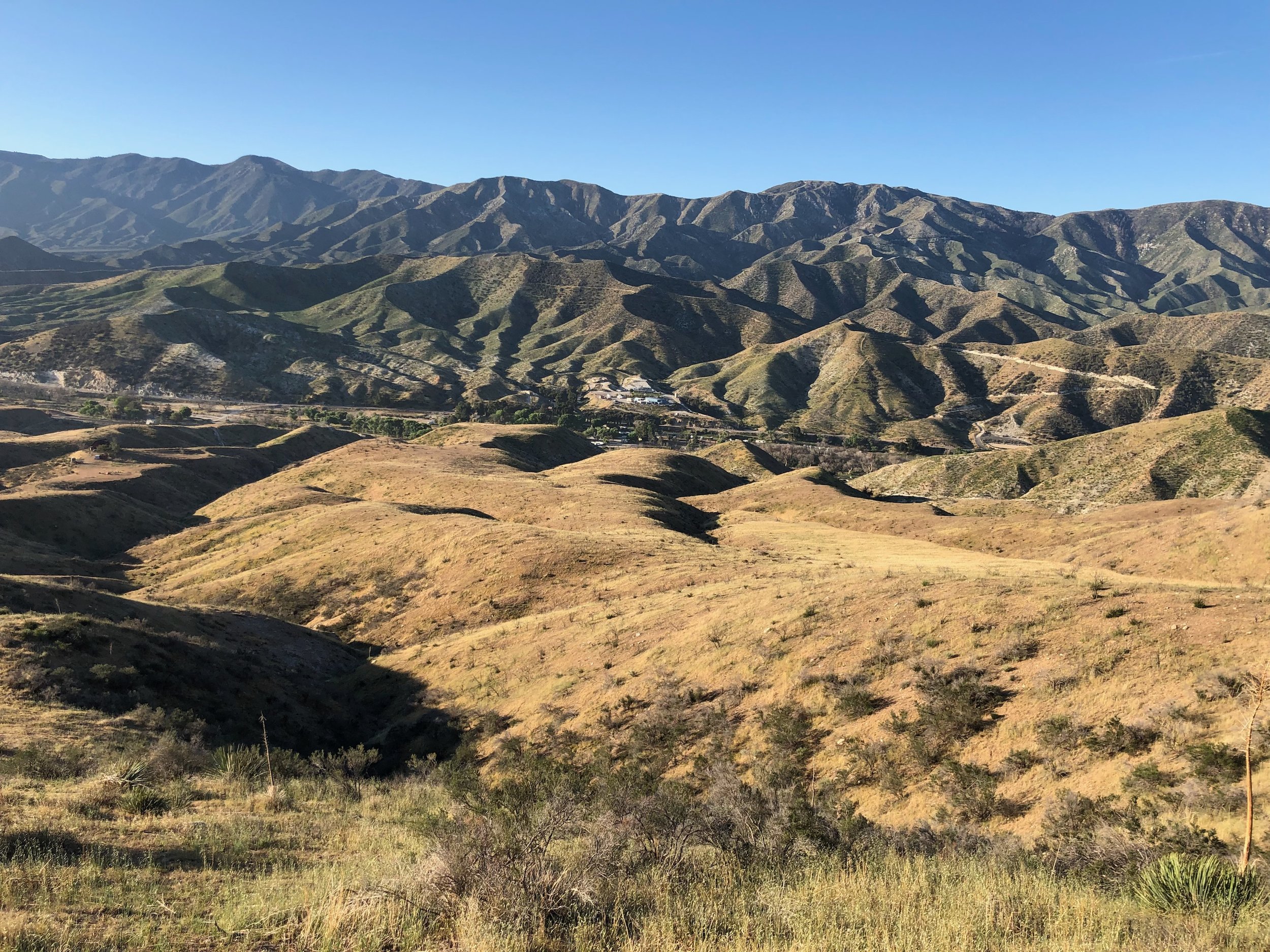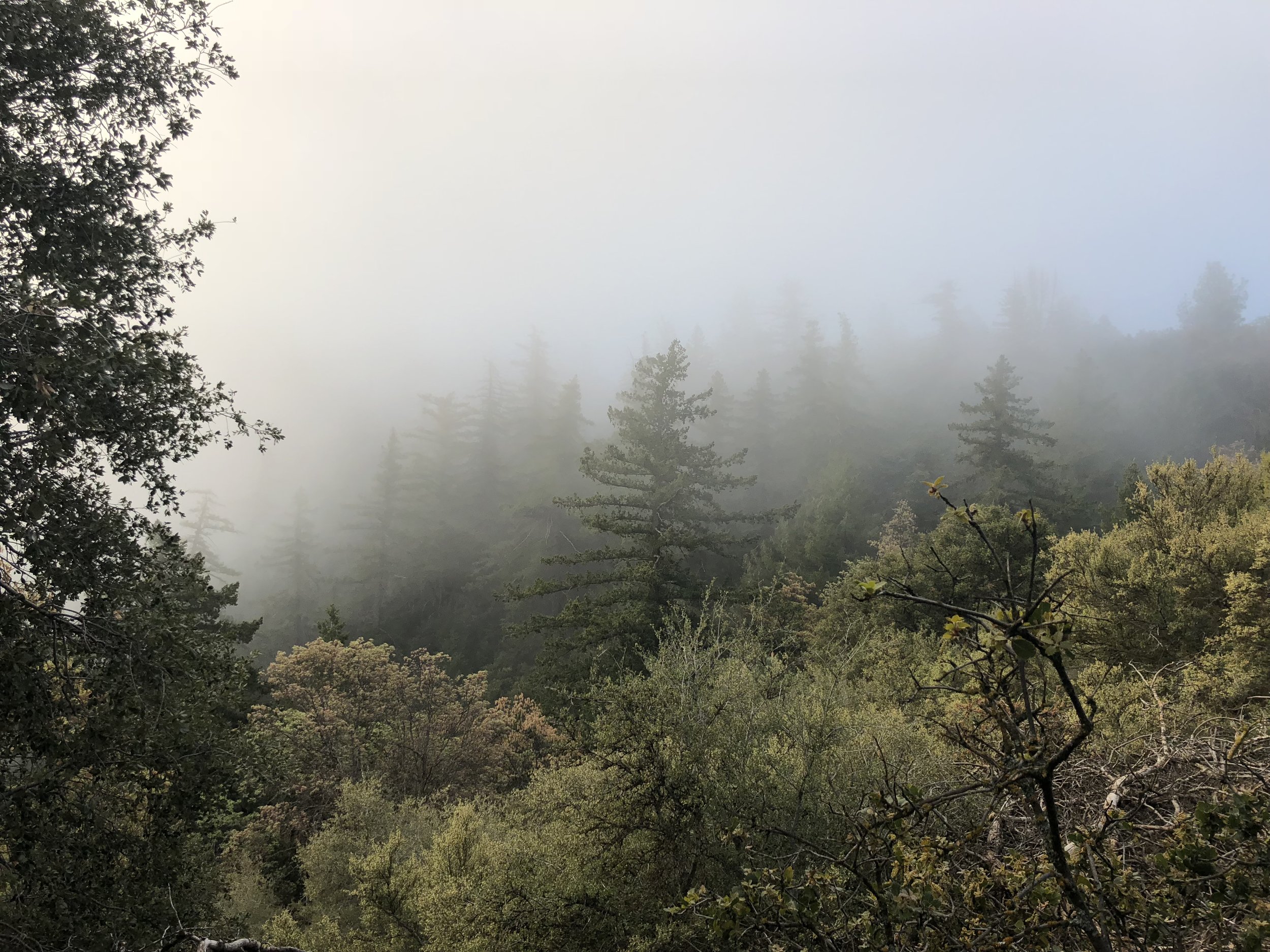 The next day, and the several that followed, were much the same. I walked along the crest of the ridges, up and down small mountains always tracking to the the next major water source. Although the mountains and forest were beautiful, there was also a significant shortage of reliable water sources. Often I had to carry 5 or even 6 liters of water to make it to the next spring or small creek. Every time I found the next water, I did a bit of a happy dance knowing I had survived another PCT challenge.
During this time, I started pushing the limits of my hiking. Until then I was only doing 20 miles per day at the most. At that distance I wasn't too tired by the time I finally setup my camp for the night. One day, however, 20 miles wouldn't do. I needed to do 26 miles to reach the next reliable source which was the water spigot at a KOA camp located just off the trail. My 70 year old body amazed me and got me to the KOA before sunset.
Right before I headed down the final third of a mile to the KOA, I had an almost mystical experience. As I was walking by a picnic area I heard a voice that called out, "Would you like a cold beer?" I thought I must have been hallucinating due the severe dehydration. Turns out that there was a professional photographer taking pictures of PCT hikers for a photo album he was working on. The beer was to incentivize me to let him take my picture.
That night at the KOA I had another interesting experience. In the middle of the night, I was awakened by what sounded like the roar of a big cat. I mean a really big cat, like a lion or a tiger. What the hell would a lion or tiger be doing at the KOA? The next day I learned that there was a big cat rescue facility located next to the KOA, and I did indeed hear a big cat roar. Thank god, I wasn't losing my mind after all.
The next day I pushed past Agua Dulce, up some steep hills and after two days made my way to Casa de Luna. Every hiker I encountered told me that it was a must stop. Terri and Joe Anderson have been supporting hikers on the PCT for more that 10 years at their Green Valley home. Once I arrived I was shown the rules that each hiker must abide by, which includes giving Terri a big hug. The night I camped at Casa de Luna there must have been 30 other hikers enjoying Terri and Joe's hospitality. In the evening they served us as much taco salad as we could eat. And the next morning it was coffee and stacks of pancakes.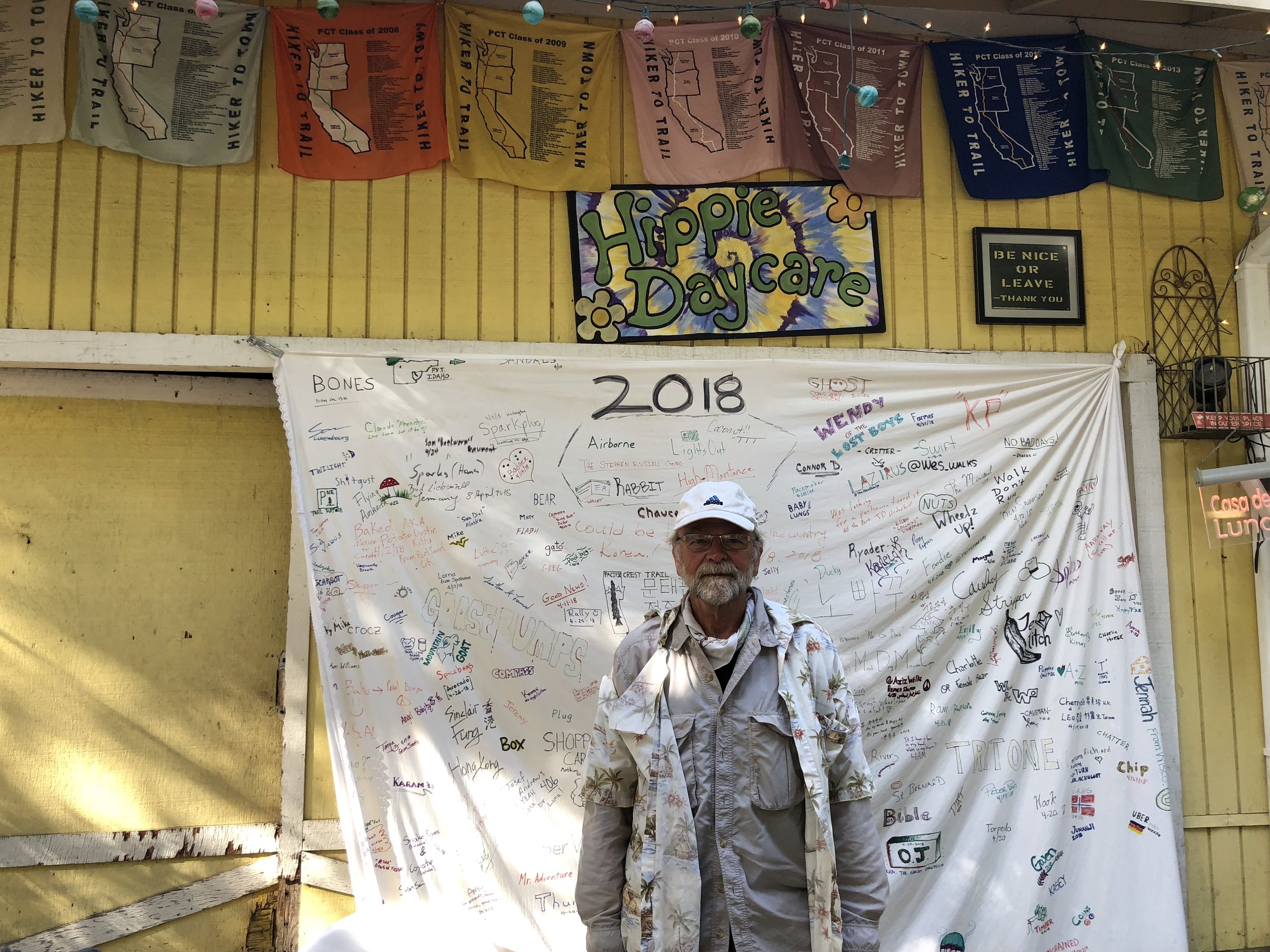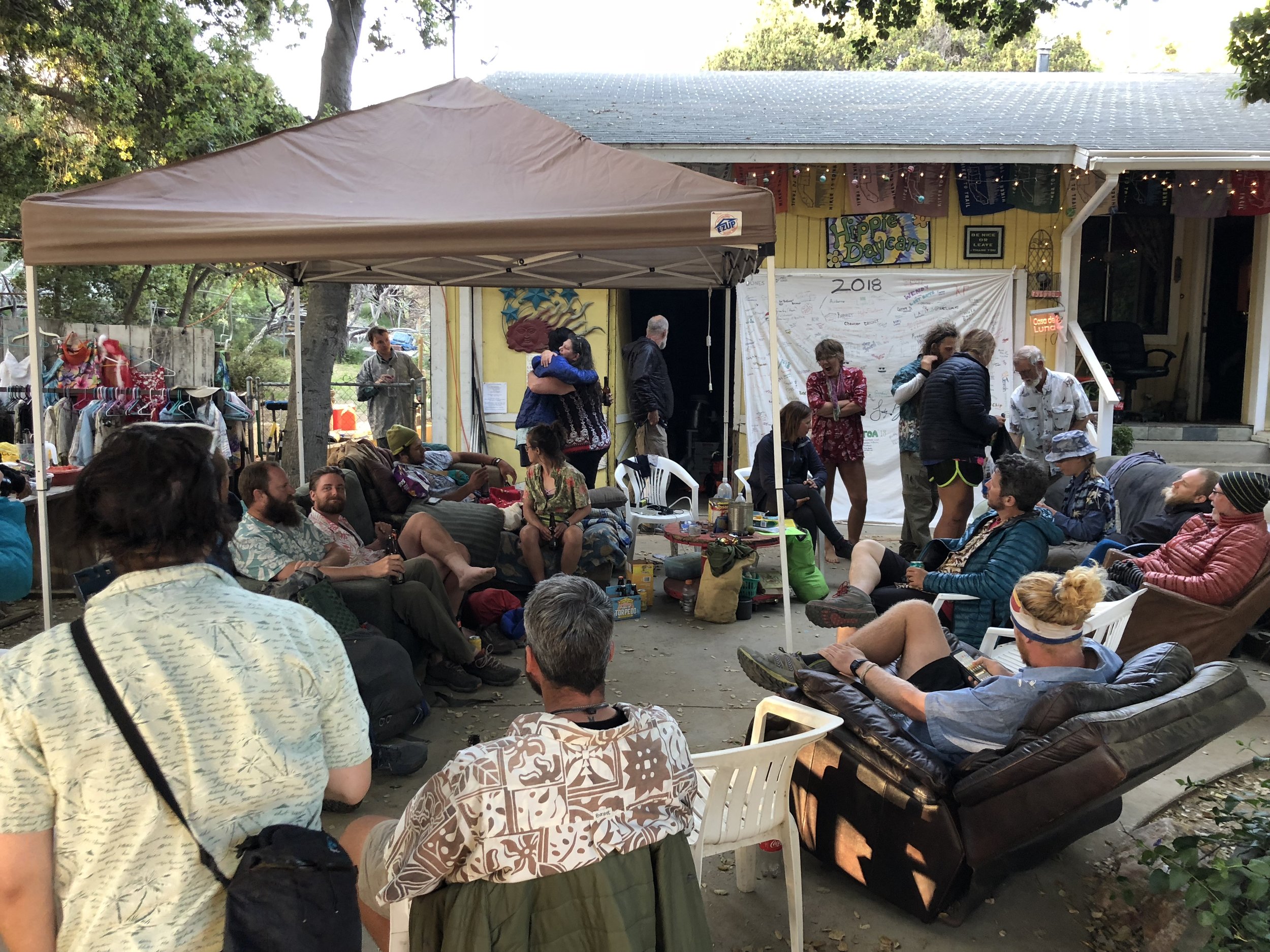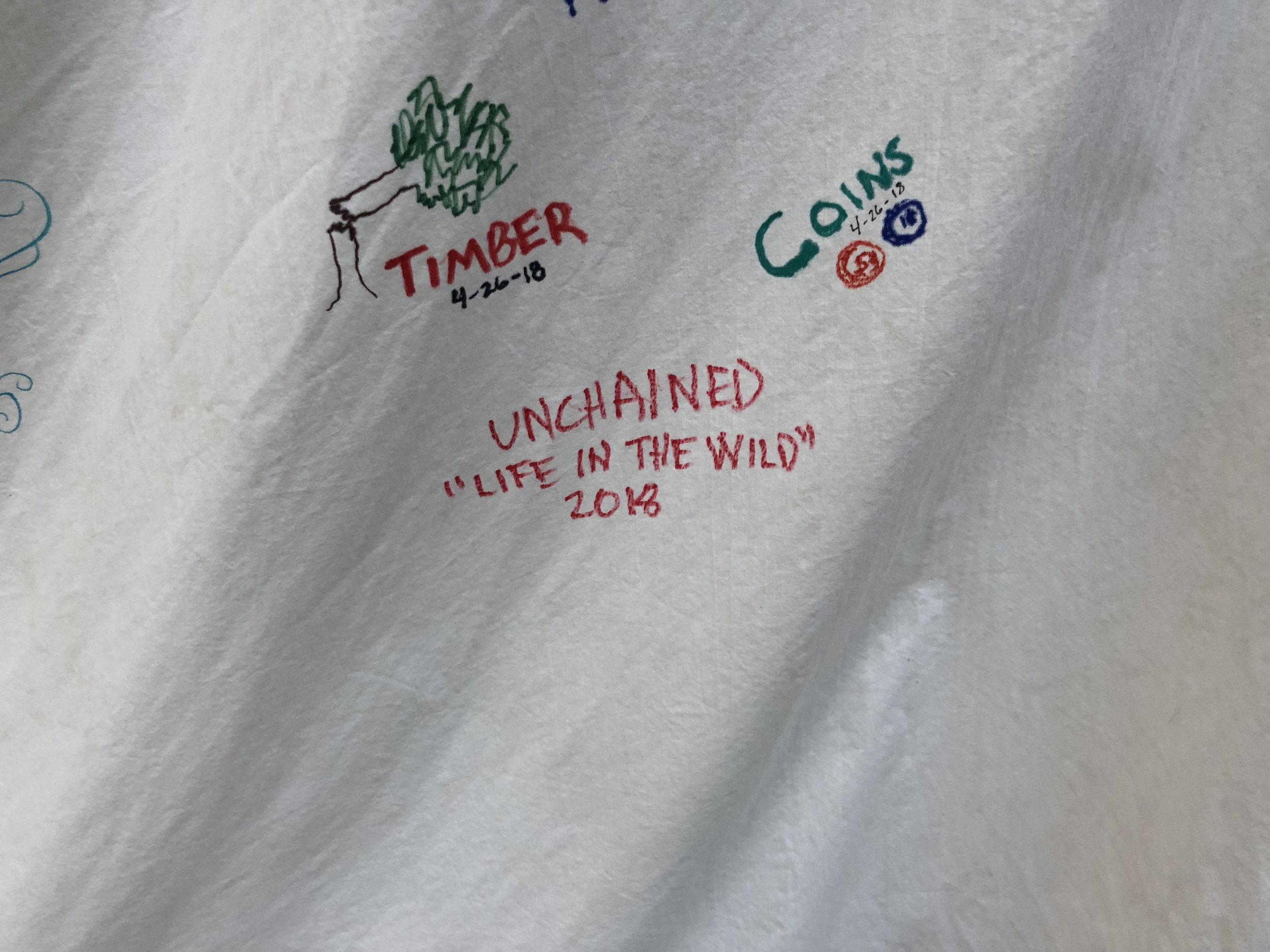 Pushing on through more forests and big vistas I arrived at the edge of the Mojave Desert and my next off trail experience at Hiker Town. I really don't know how to describe Hiker Town. It is a quirky place that appears to be a mix between an old west town, a compound, and a junkyard. For a $10 per night donation hikers get a place to sleep, access to a shower and laundry facilities, and shuttle rides to a nearby store and restaurant. My accommodations where a 20 year old camper. All that luxury for a mere 10 bucks.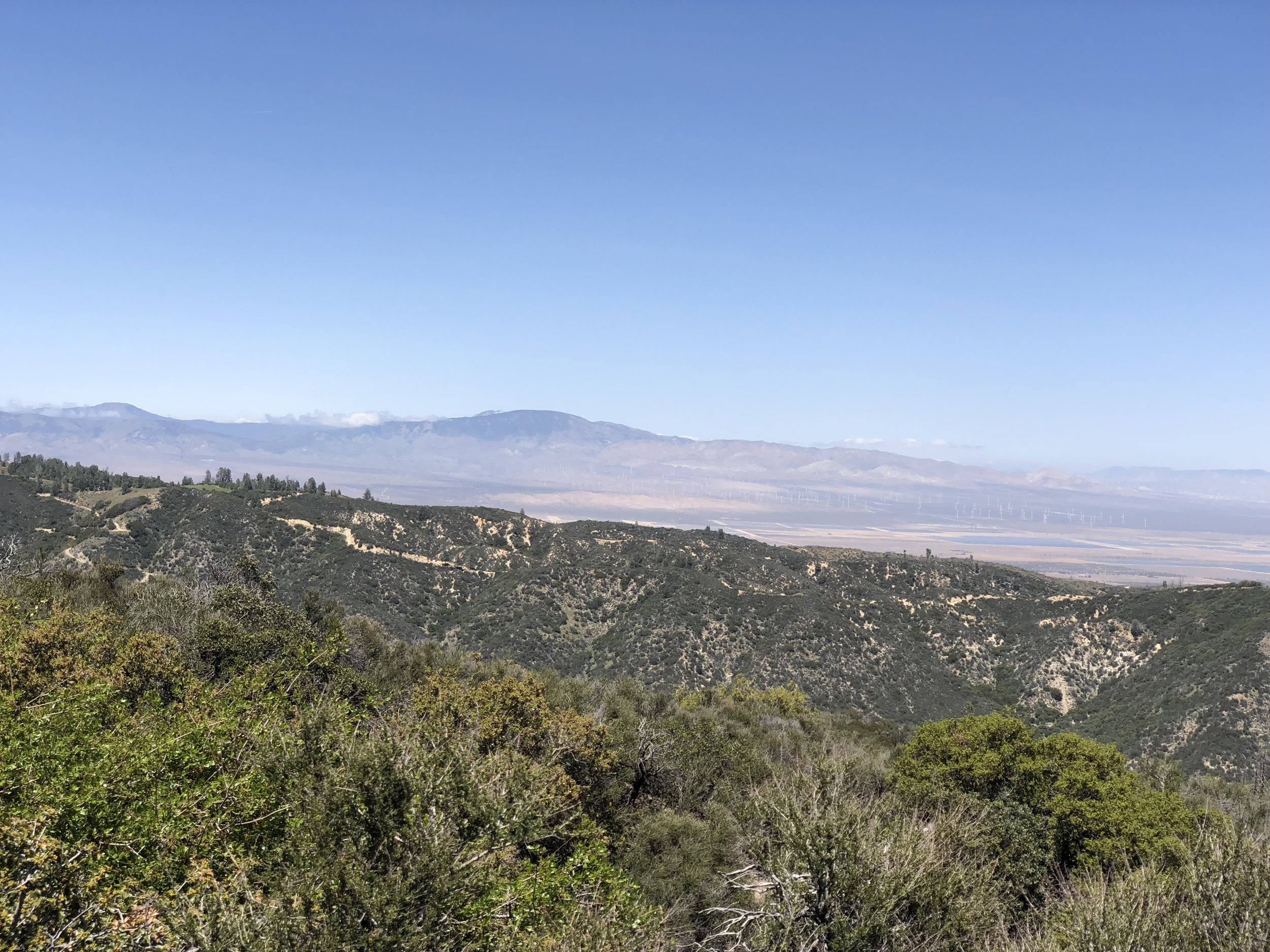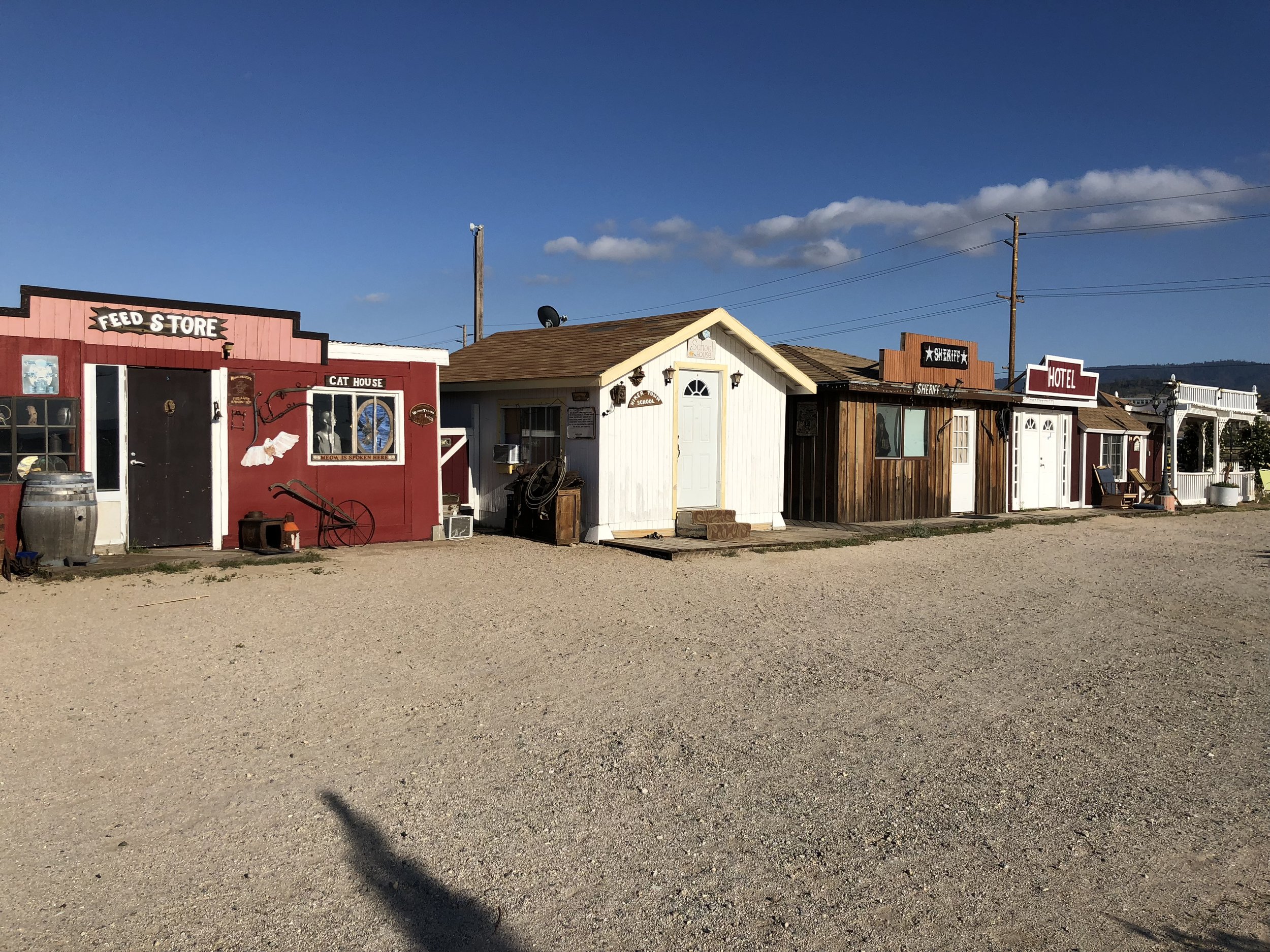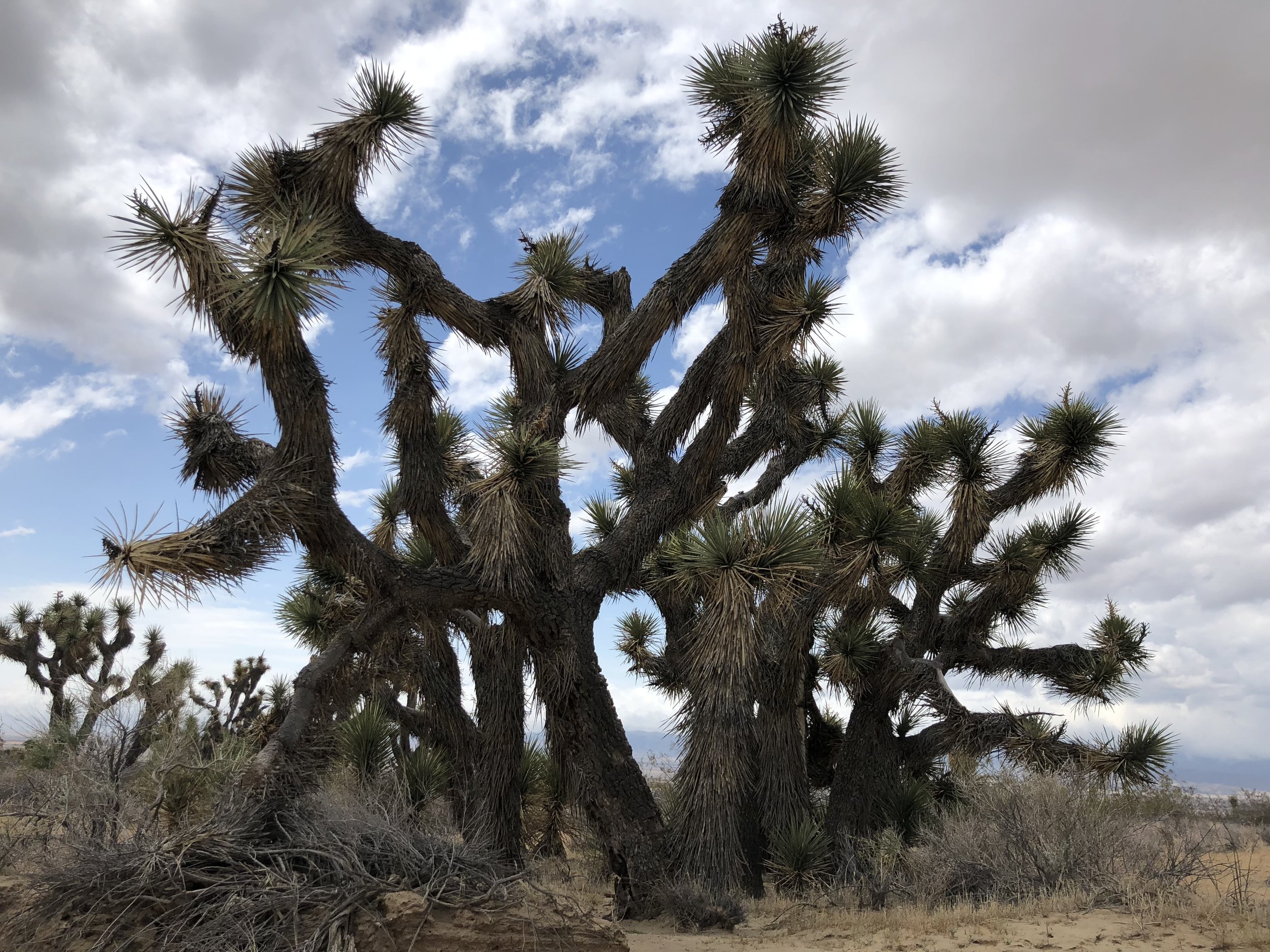 After a good rest at Hiker Town I crossed a 50 mile stretch of the Mojave Desert. I did it in two days hiking 25 miles each day. There, at the overpass at the end of the second day, was my friend Alena waiting to take me to Tehachapi for a couple days of rest and recuperation.