Fire
After hiking through the Sierras, Alena picked me up at the little town of Sierra City and transported me up to Northern California where I rejoined the trail just south of Dunsmuir. Within 30 miles of arriving at Dunsmuir it was apparent that there was a very large fire burning in the vicinity. A quick check on my iPhone confirmed that fire was burning near the town of Hornbrook just east of Interstate 5. Although the section of the PCT I was going to hike wasn't impacted, dense smoke filled the air.
I said my goodbyes to Alena and headed down the trail into the mountain ranges known as the Castle Crags and the Trinity Alps. This part of California was new to me, having never been in that section of the state before. What I discovered was a vast wilderness with only a couple towns and few tourists. Although the mountains were not as tall as those in the Sierras, they had a similar rugged beauty as the big mountains to the south.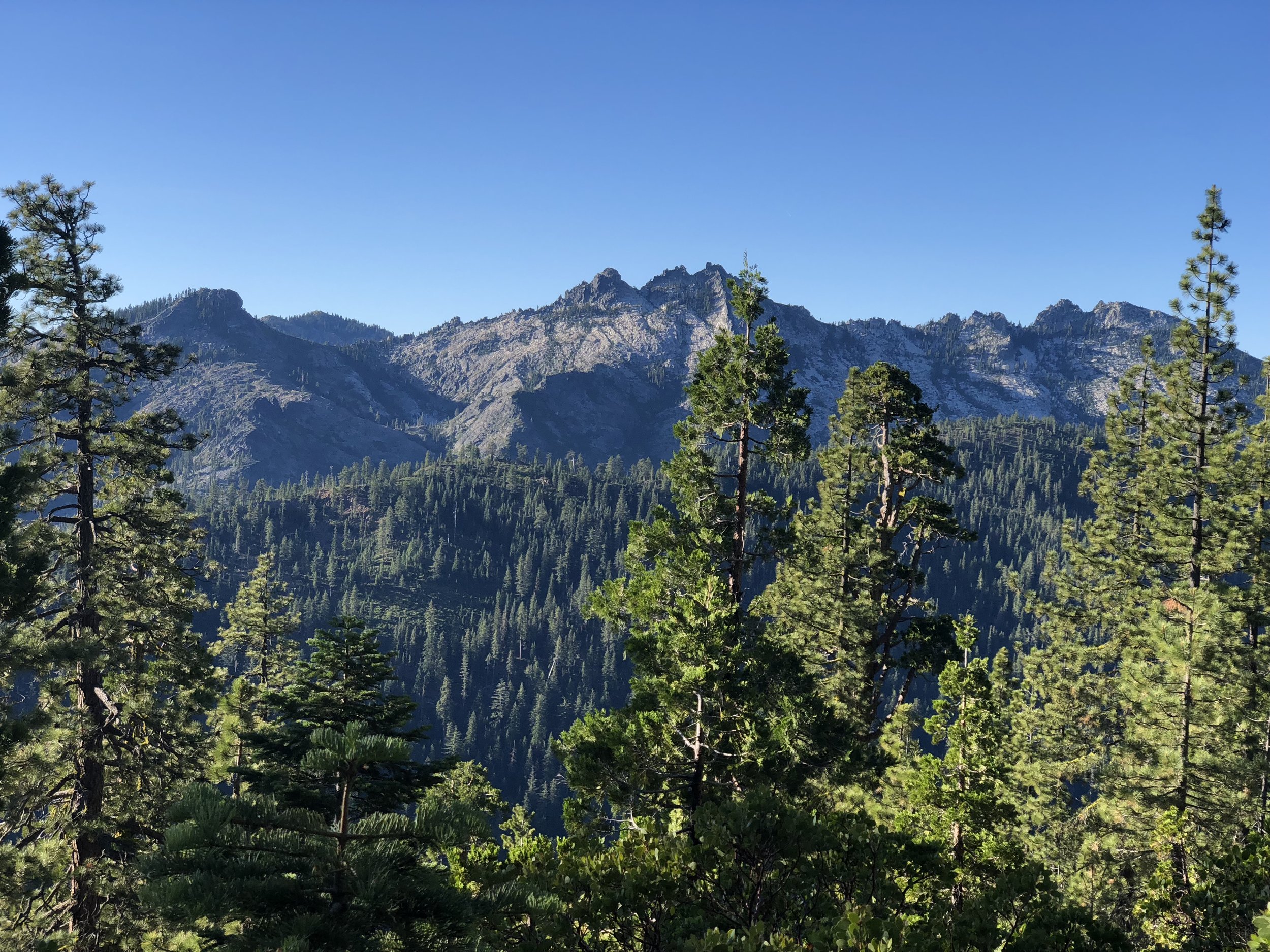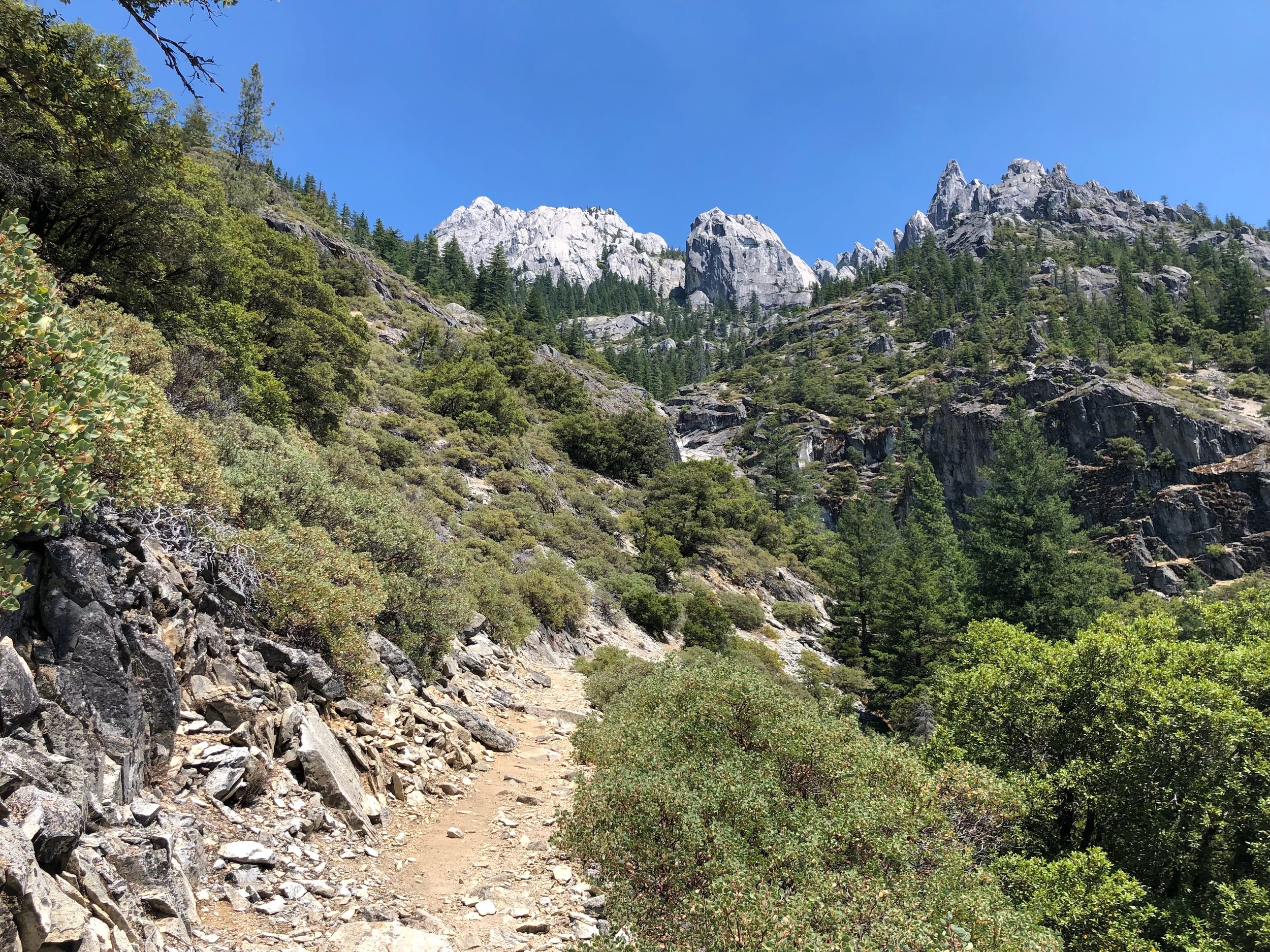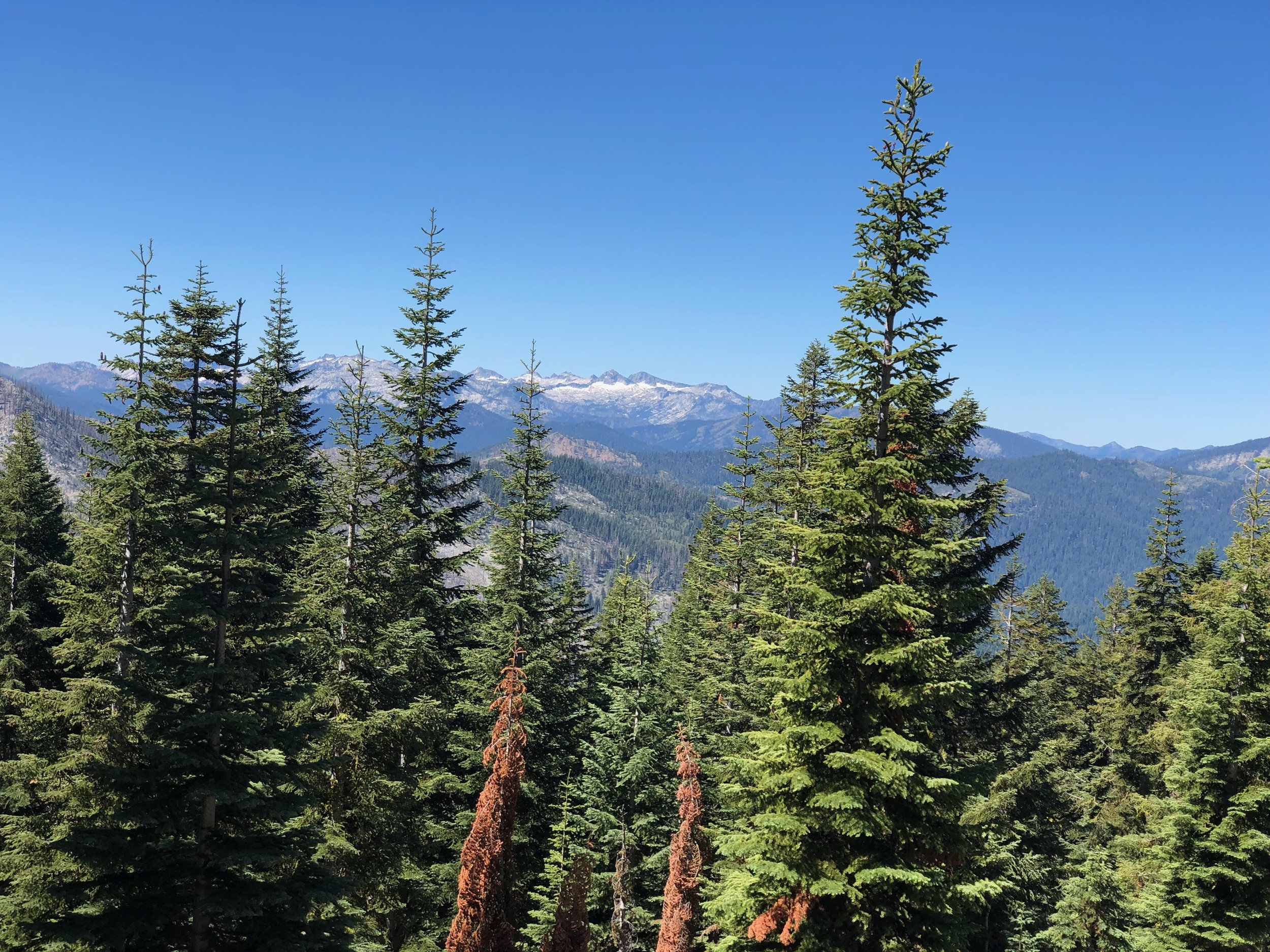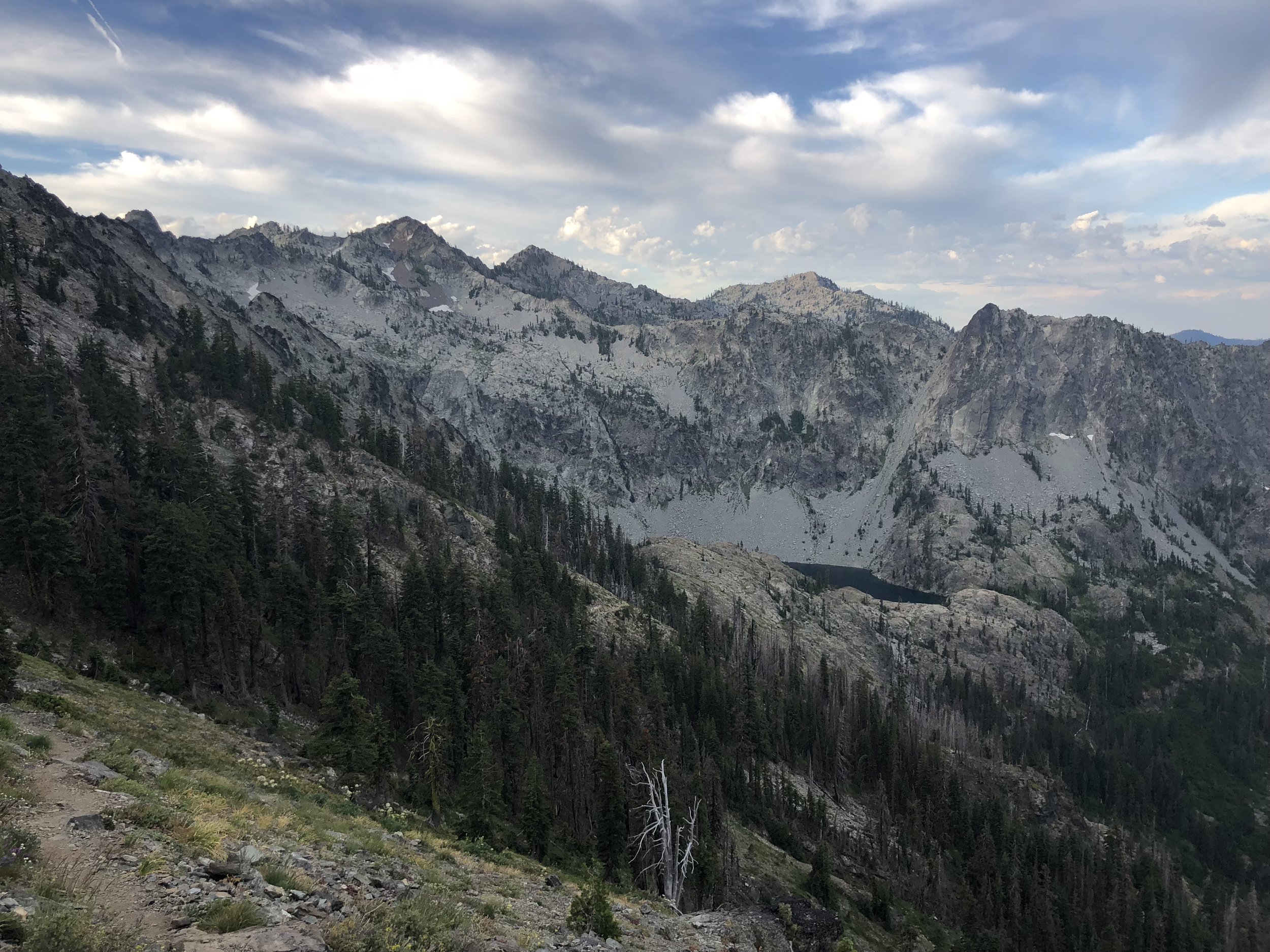 Five days of hiking got me to my first resupply in the small town of Etna, which was about 10 miles from the trail. Etna has a reputation of being one of the most hiker-friendly and it was certainly true. Within a couple minutes of reaching the road to Etna, I was offered a ride to town by a local resident. Friendly people, local brewpubs, restaurants, and a well stocked grocery store were the things that made Etna a great stop.
Three days after Etna, I arrived in Saied Valley where I was greeted by a daytime high of 106 degrees. Me and a couple other hikers suffered through that by drinking beer in the shade of the trees in a local RV park. Due to the intense heat I got up early the following morning to get some miles in before the afternoon heat made the hiking difficult. About mid morning thunderclouds began to form. Instead of delivering rain, the clouds just produced dry lightning, which resulted in several fires in the area west of Ashland. At first the fires were small and isolated, but after a day had passed one of the fires grew very large, filling the air with smoke and obstructing the views. I managed to hike through the haze to my next stop at Callahan's Lodge
Callahan's is located south of Ashland, Oregon and is a favorite stopping place for PCT hikers. Great food and friendly people were the things I remembered. Since I had hiked quite a few miles the previous couple days. I decided to pay Callahan's a few bucks to camp on Callahan's back lawn.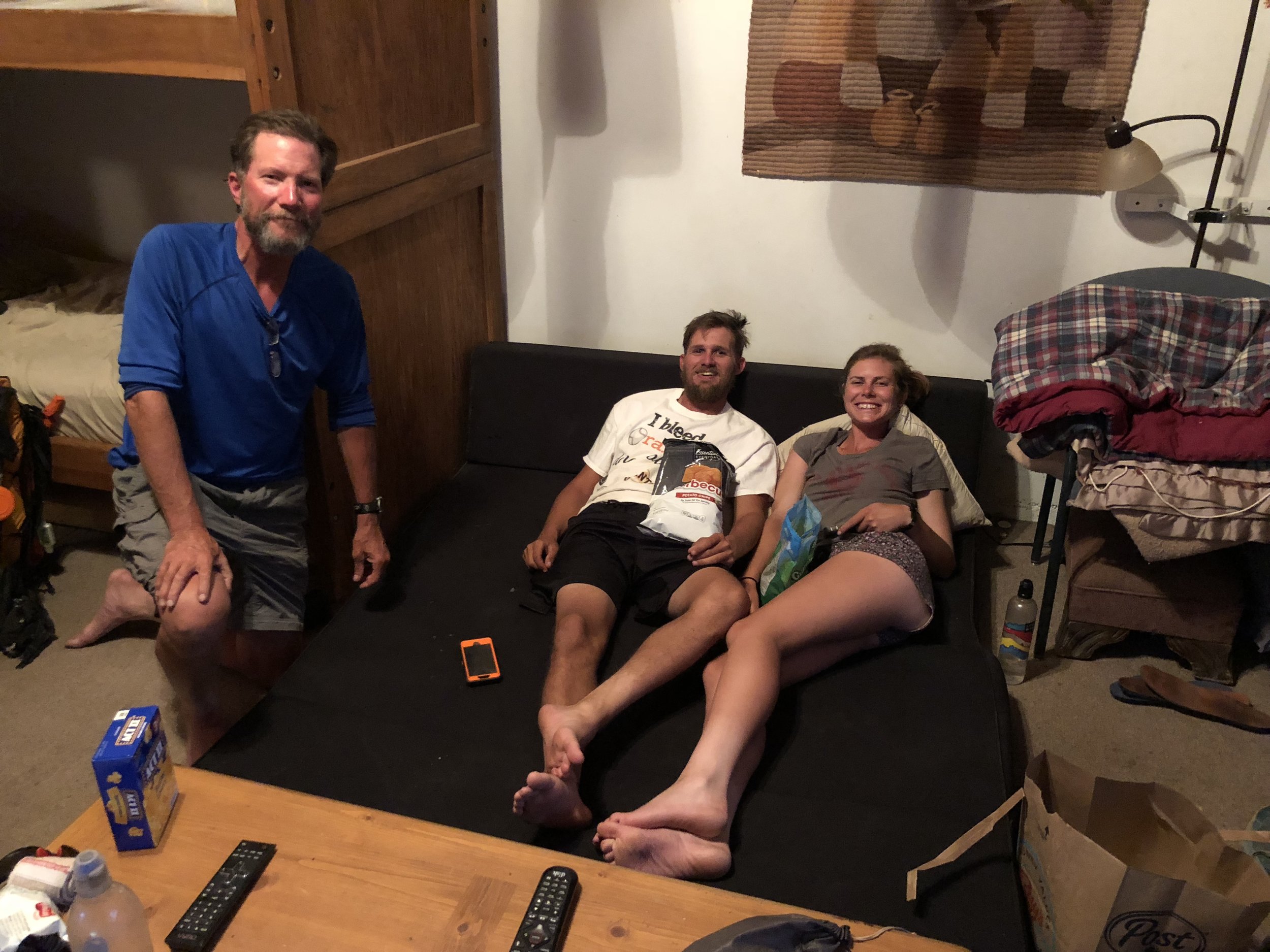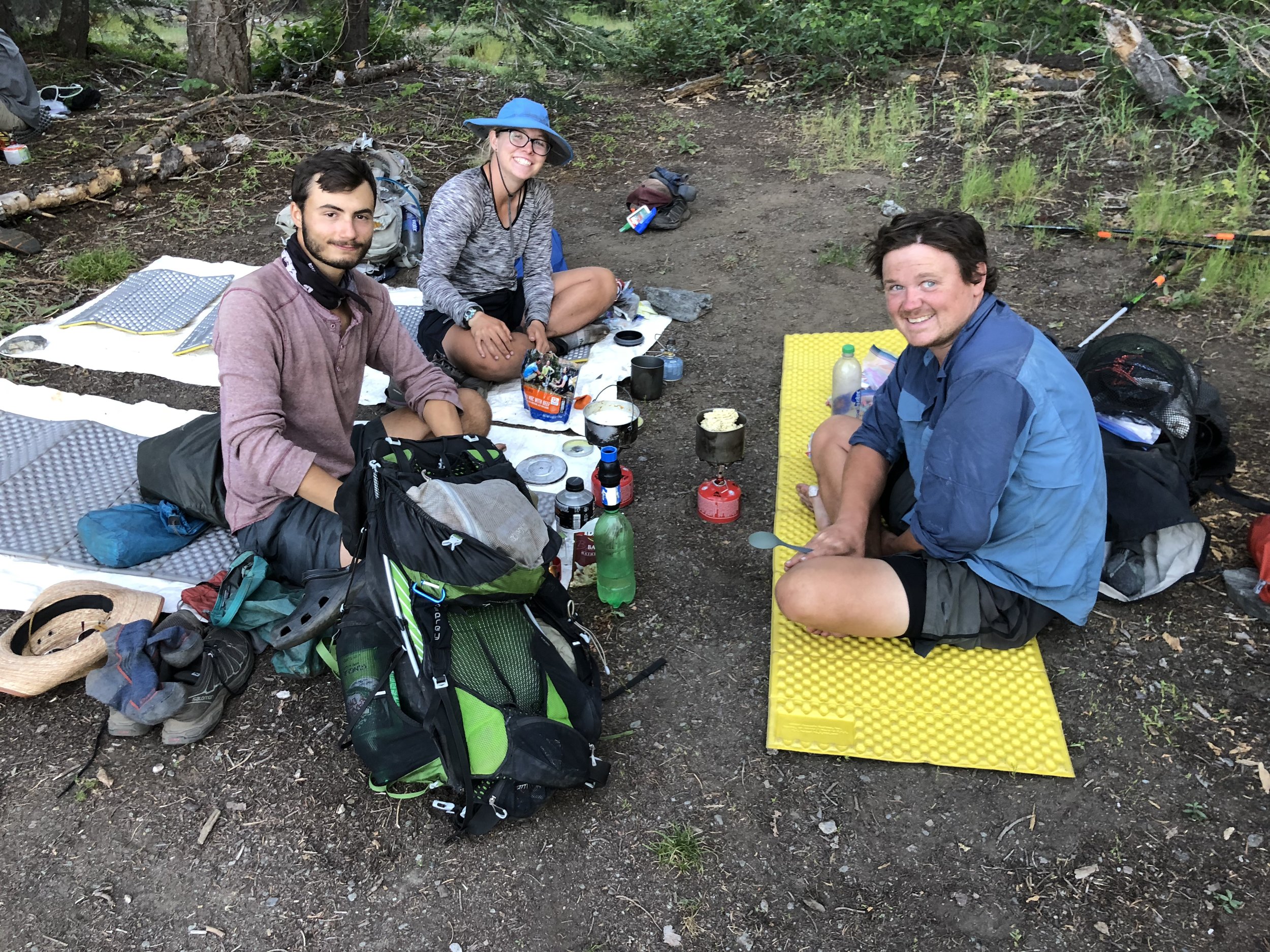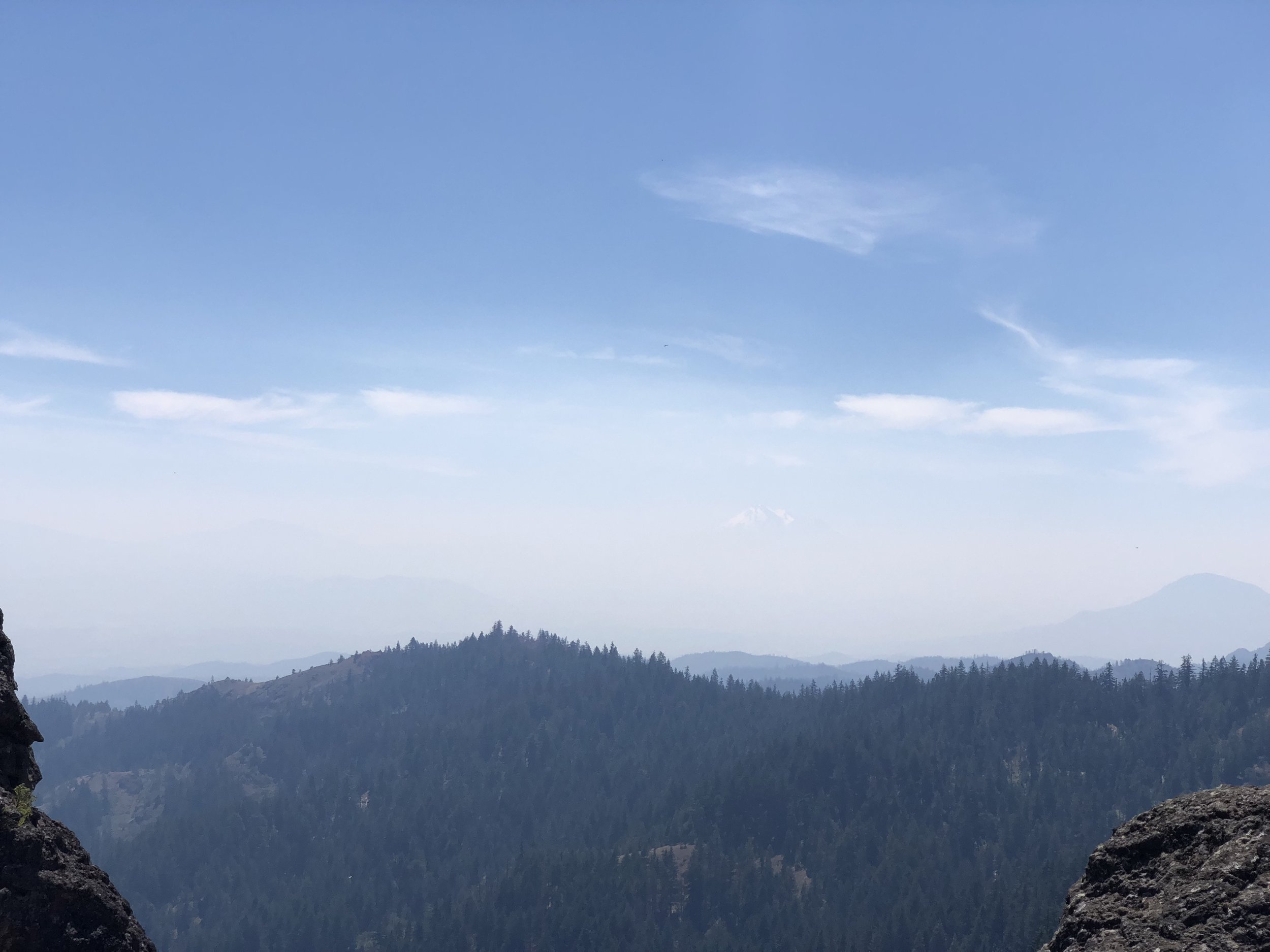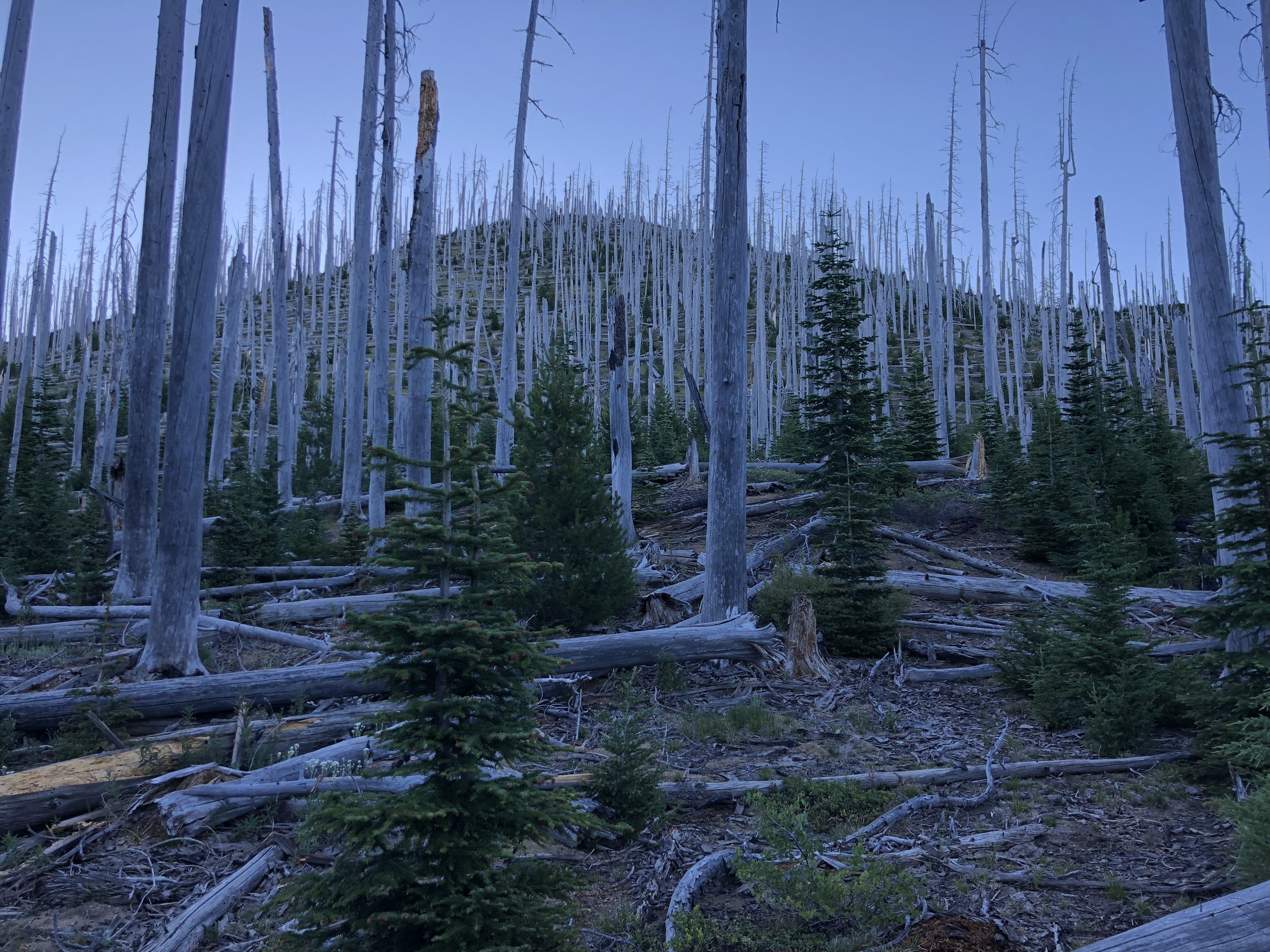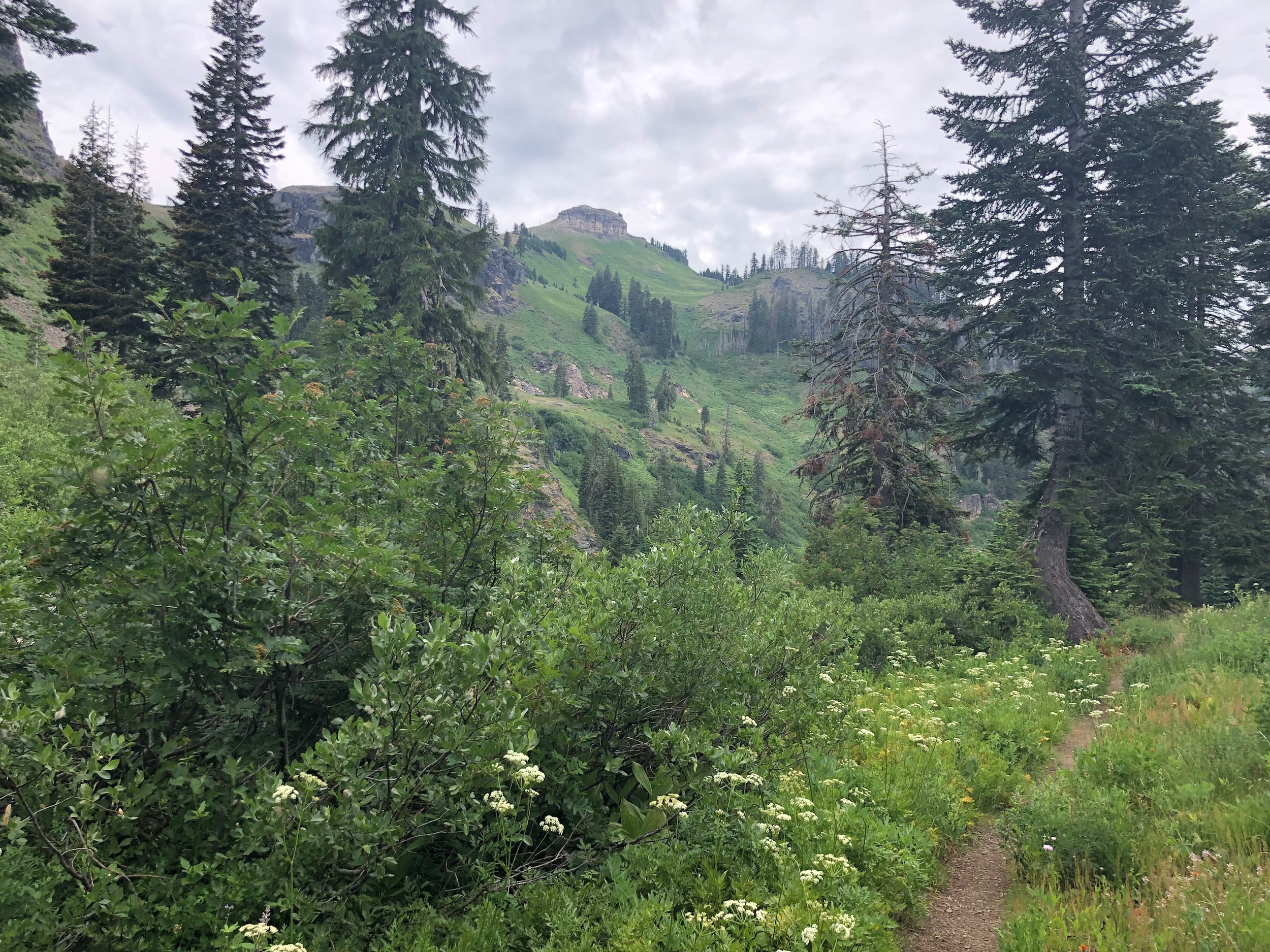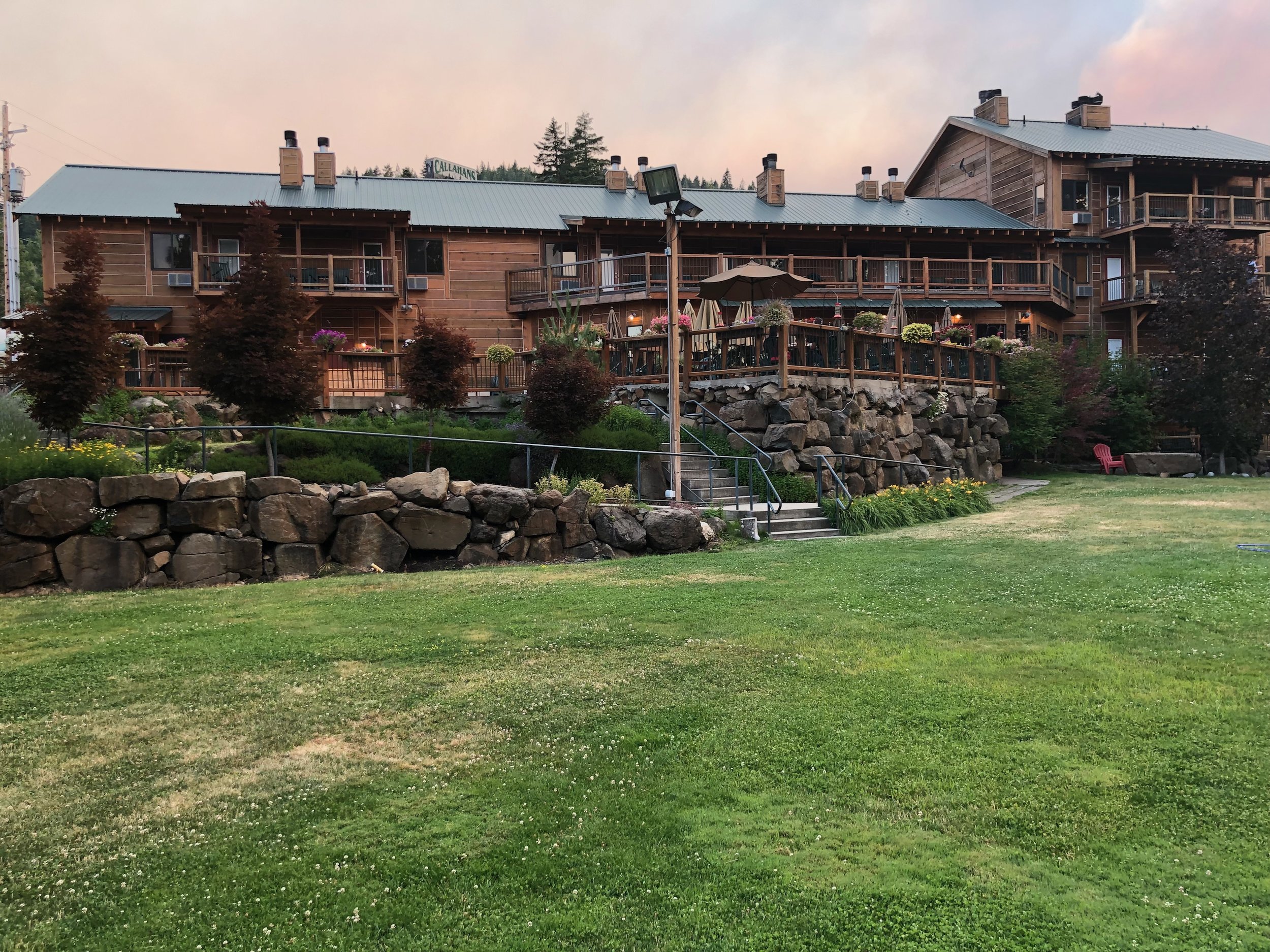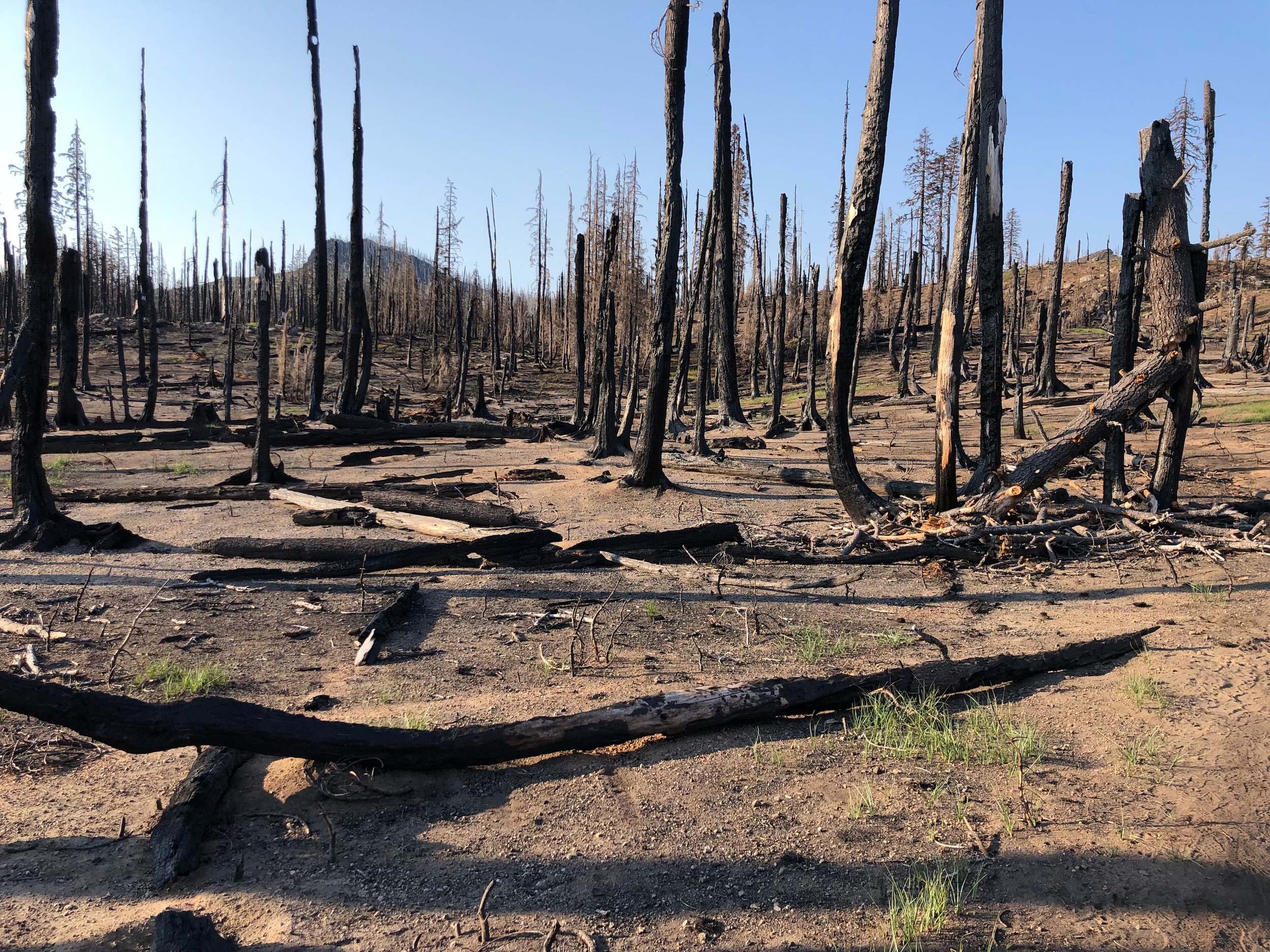 After a good nights sleep on Callahan's soft grass, I pushed on to Hyatt Lake and eventually Crater Lake National Park. All of the way to Crater Lake smoke filled the air and somewhat obstructed the view of the lake. Even though it was not as clear as I would have liked, the views from the rim of Crater Lake were still spectacular. If I didn't have miles to go, I would have found a comfortable spot and watched the lake for hours.
A day or so out of the National Park the air cleared somewhat and I was able to clearly see the mountains and forests that surround the trail. It was amazing to see the vast stretches of wilderness in all directions. So far I have hiked through over 1,000 miles of continuous forest since leaving Southern California. And I still have another 800 miles of wilderness and forests to go.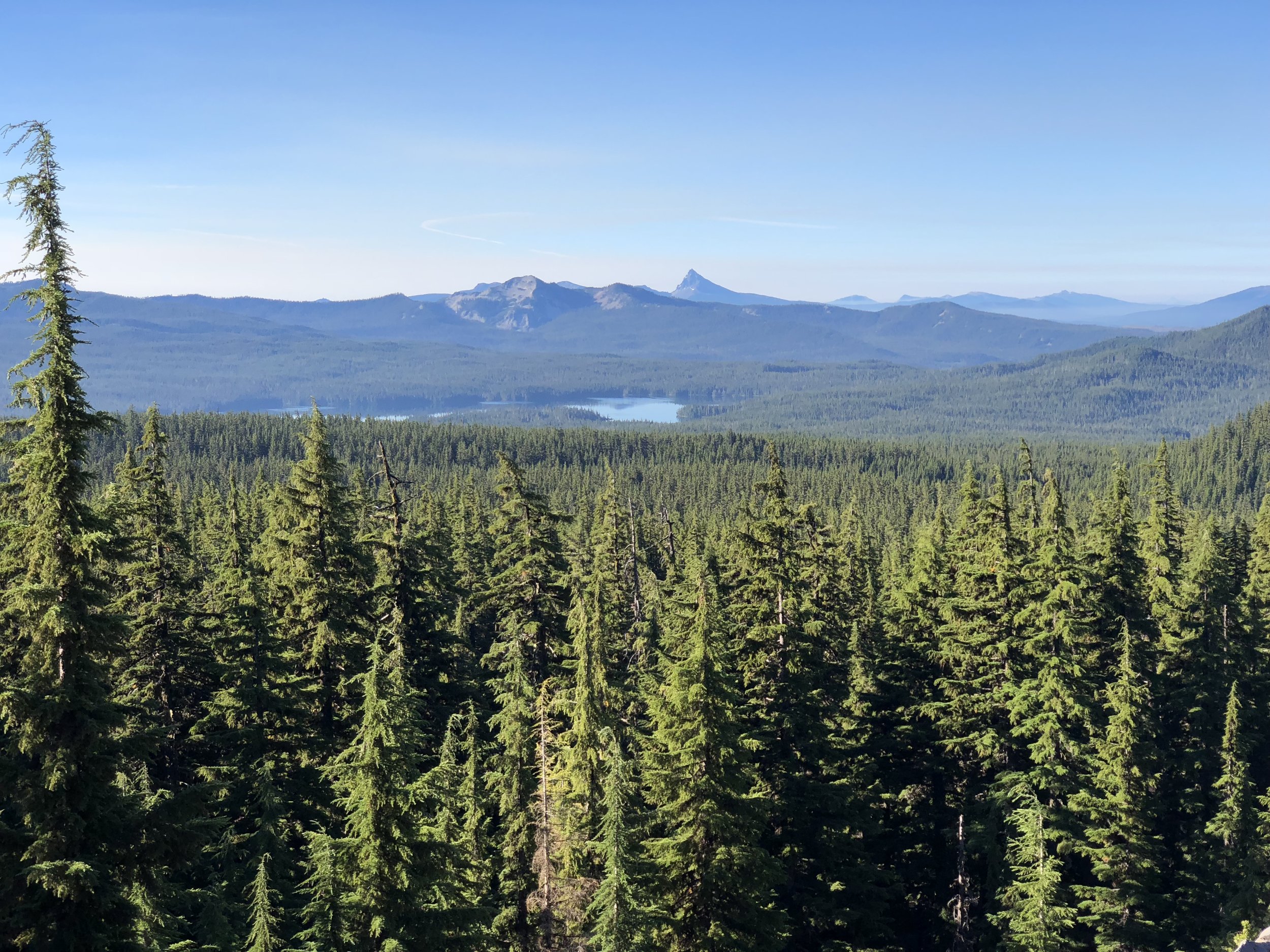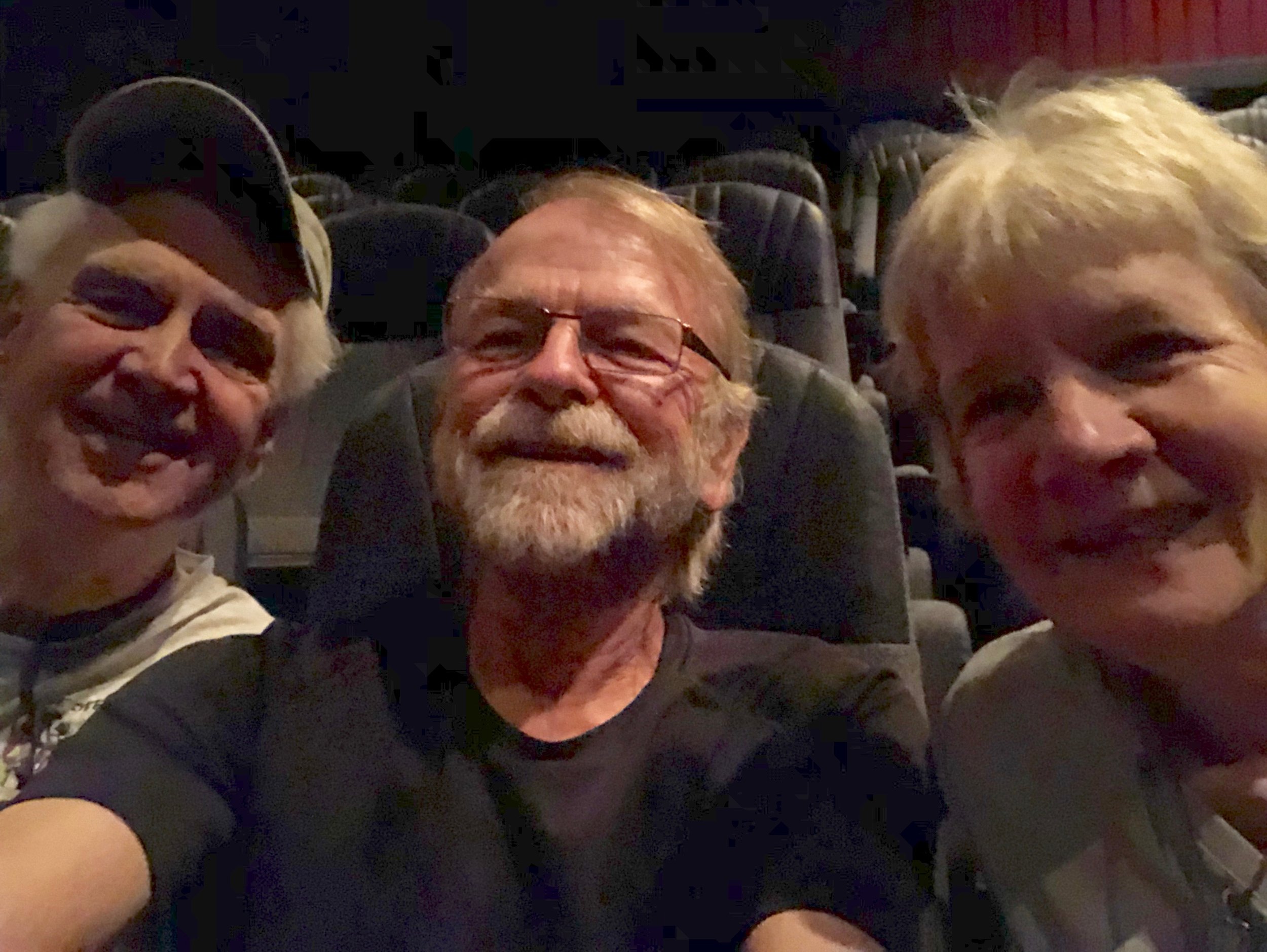 A few more days of hiking and I arrived at Elk Lake Resort where I met my good friends Toni and Greg. They picked me up and took me to their lovely home in Bend. What a terrific time I had with them catching up on things we have done over the years since we had seen one another. We also saw the movie Leave No Trace, which was filmed in the back woods of Oregon. Great movie!! I had such a relaxing time that it was difficult to motivate myself to hit Pacific Crest Trail again.
Next major stop will be the Cascade Locks and a visit with my friends Keri and Omar who live in the Portland suburbs.