Omar's Experience in Panama City
Panama City looked no less than mesmerizing as we approached it on the Panamerican Highway. I don't know if it was the countless imposing buildings or the news I had read recently about the Panama Papers that colored my view, but the city resembled, at least to me, a well dressed gentleman -- a banker or a lawyer sporting that impeccable suit that probably costs more than your entire wardrobe, your car, and your children combined. From a distance the city looked not unlike a person with an impressive online dating profile. Once you get a closer look, though, you realize that there's more to the story. A chapter that shatters that pristine veneer with warts and cold sores, and leaves you wondering the next morning whether you should get yourself checked out at the nearest STD clinic.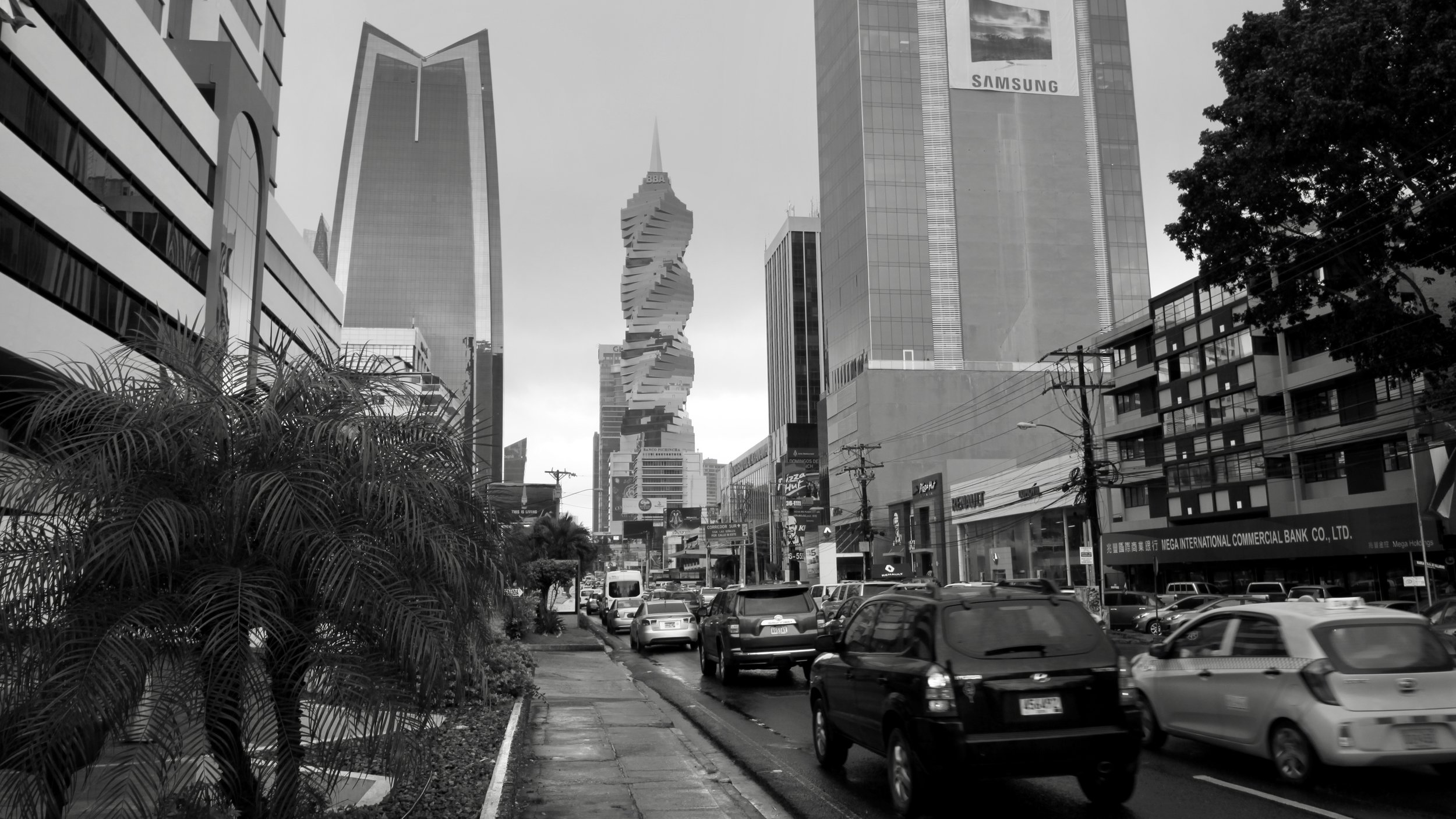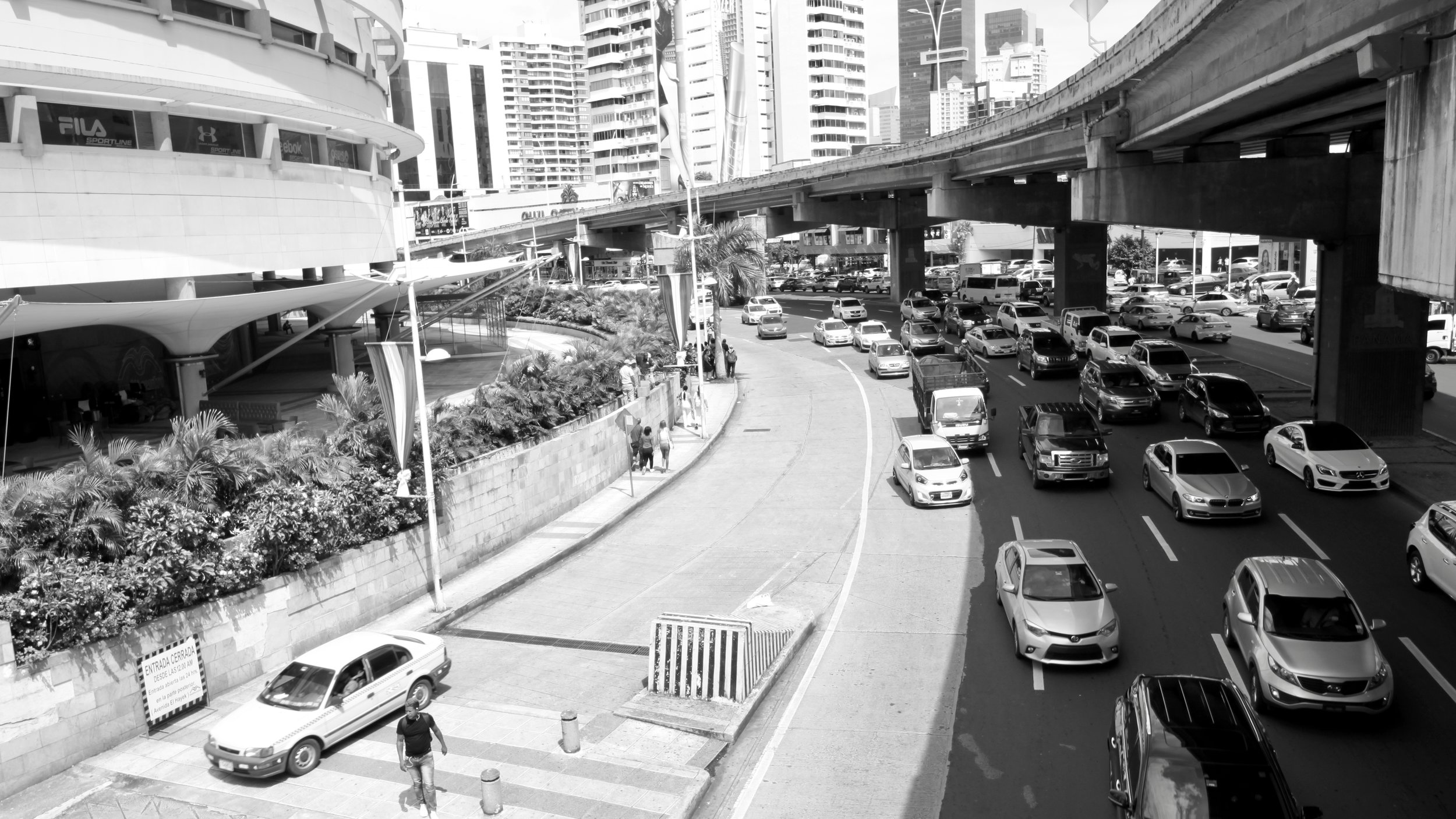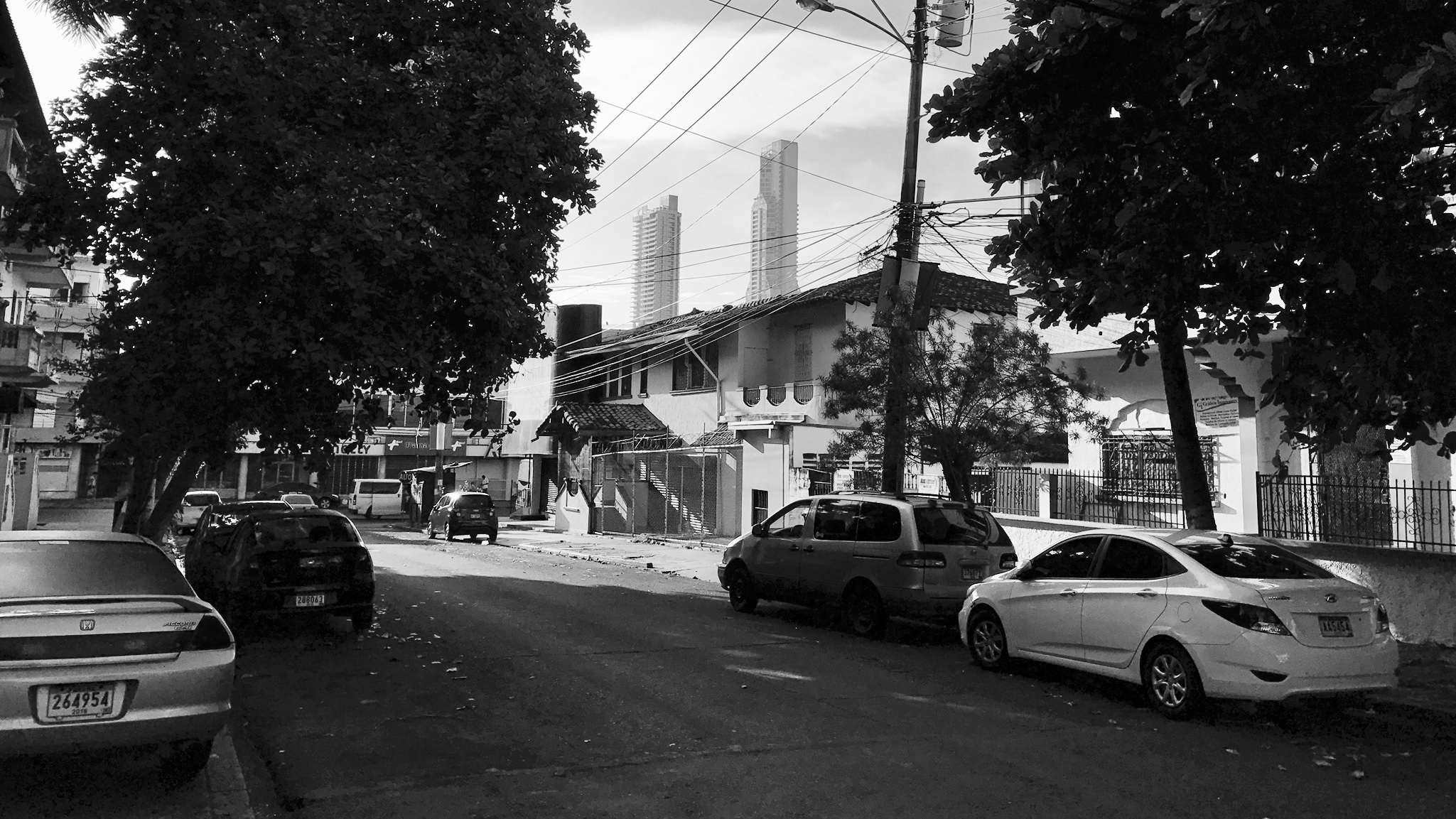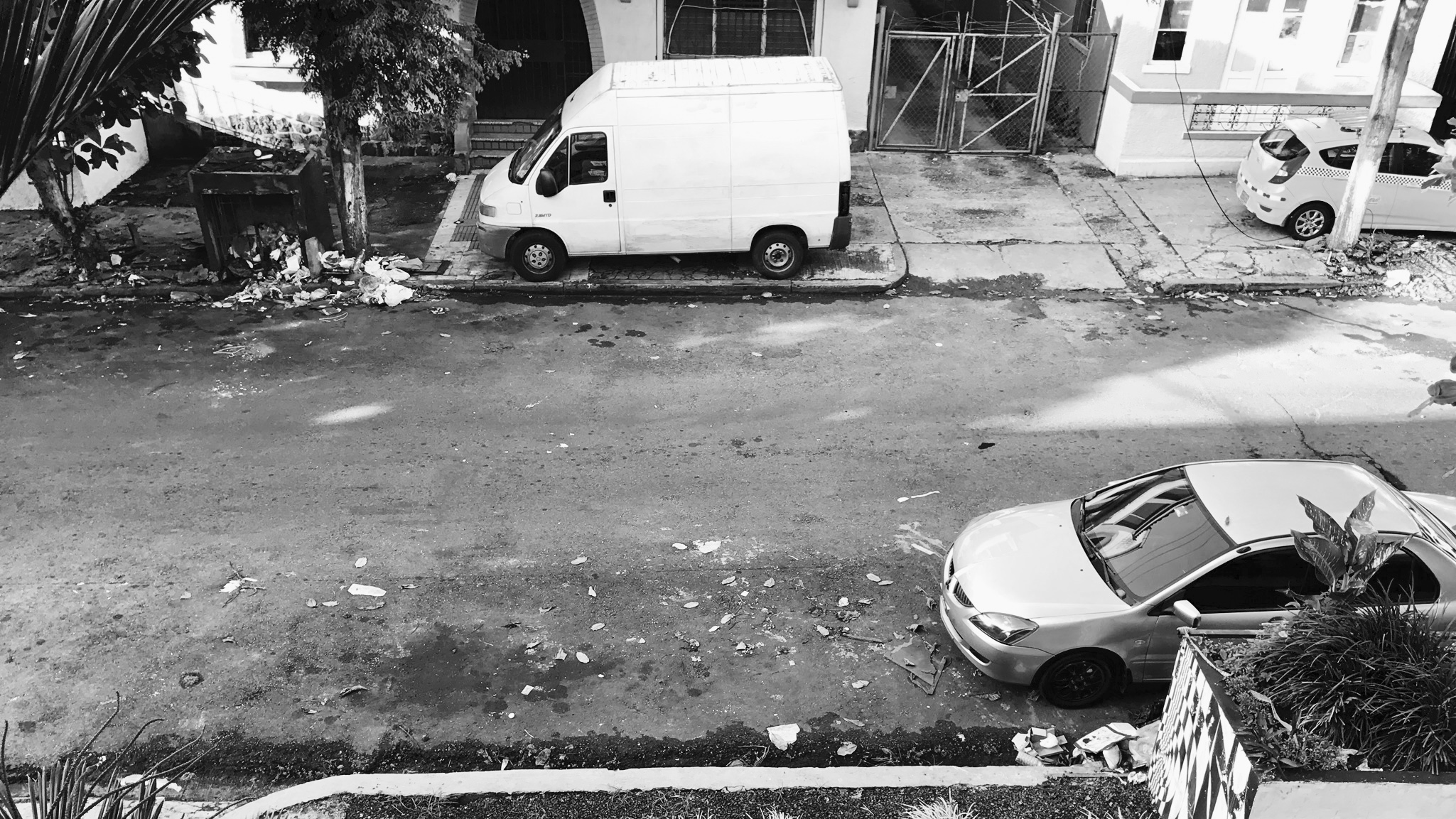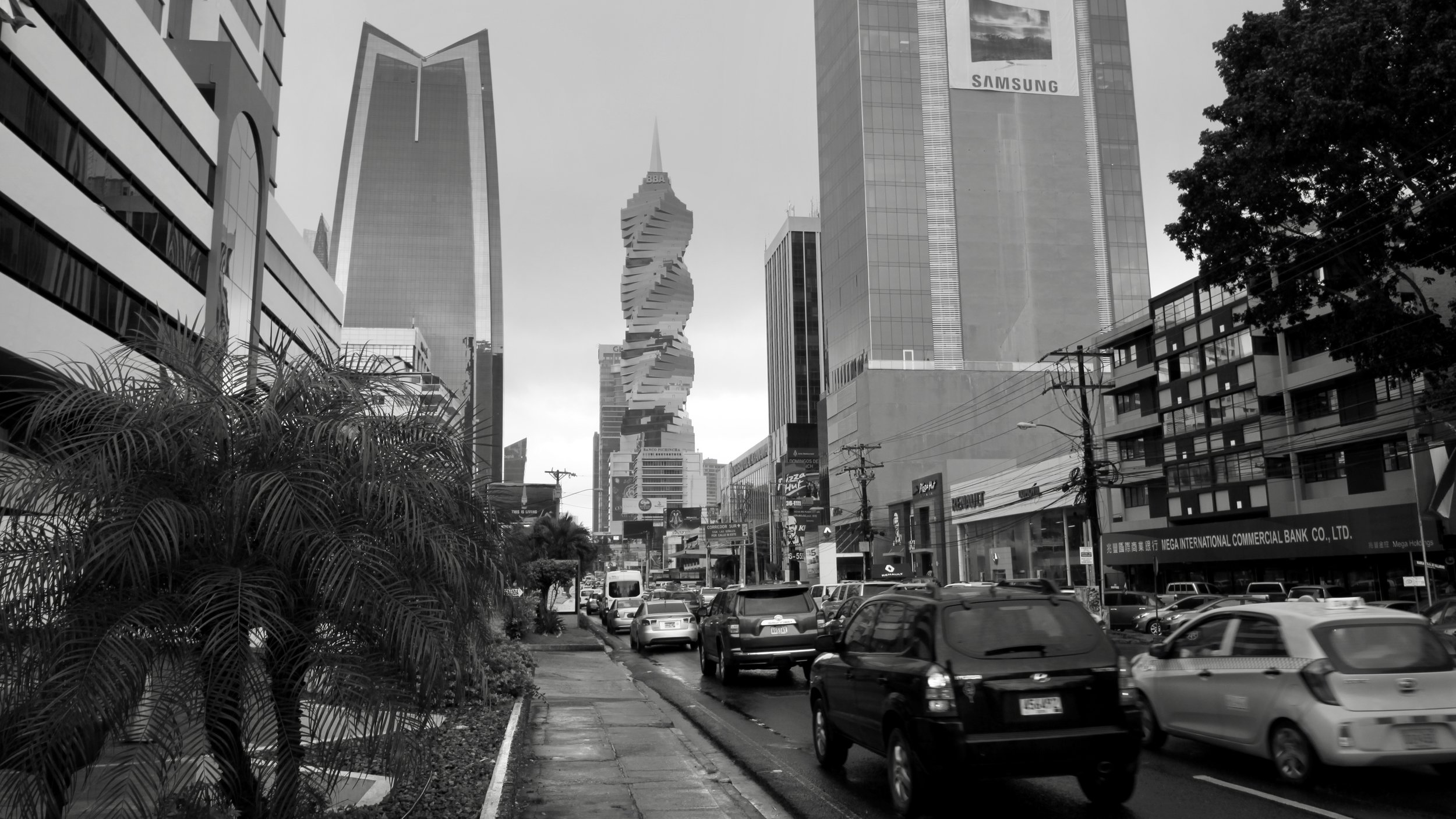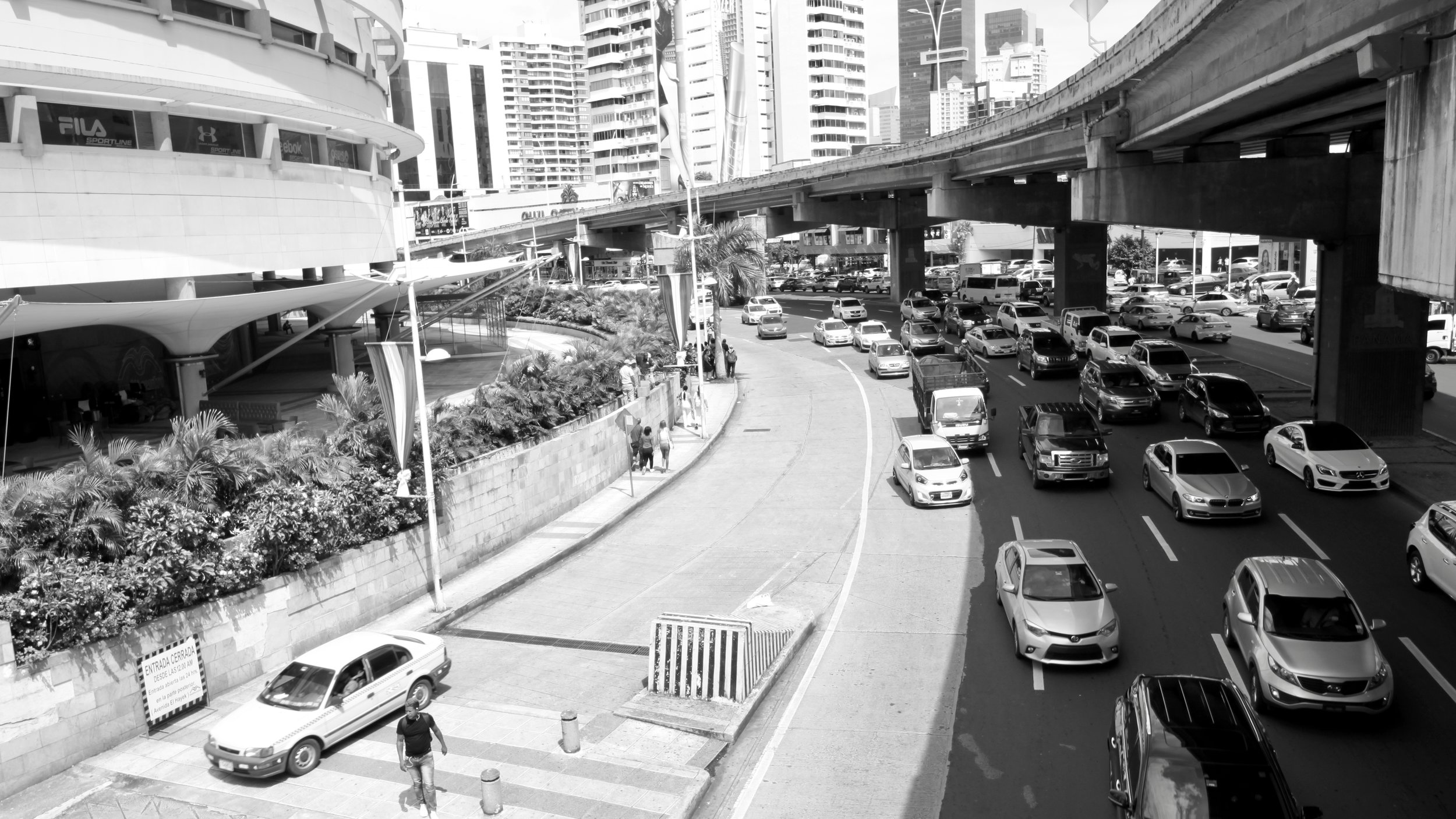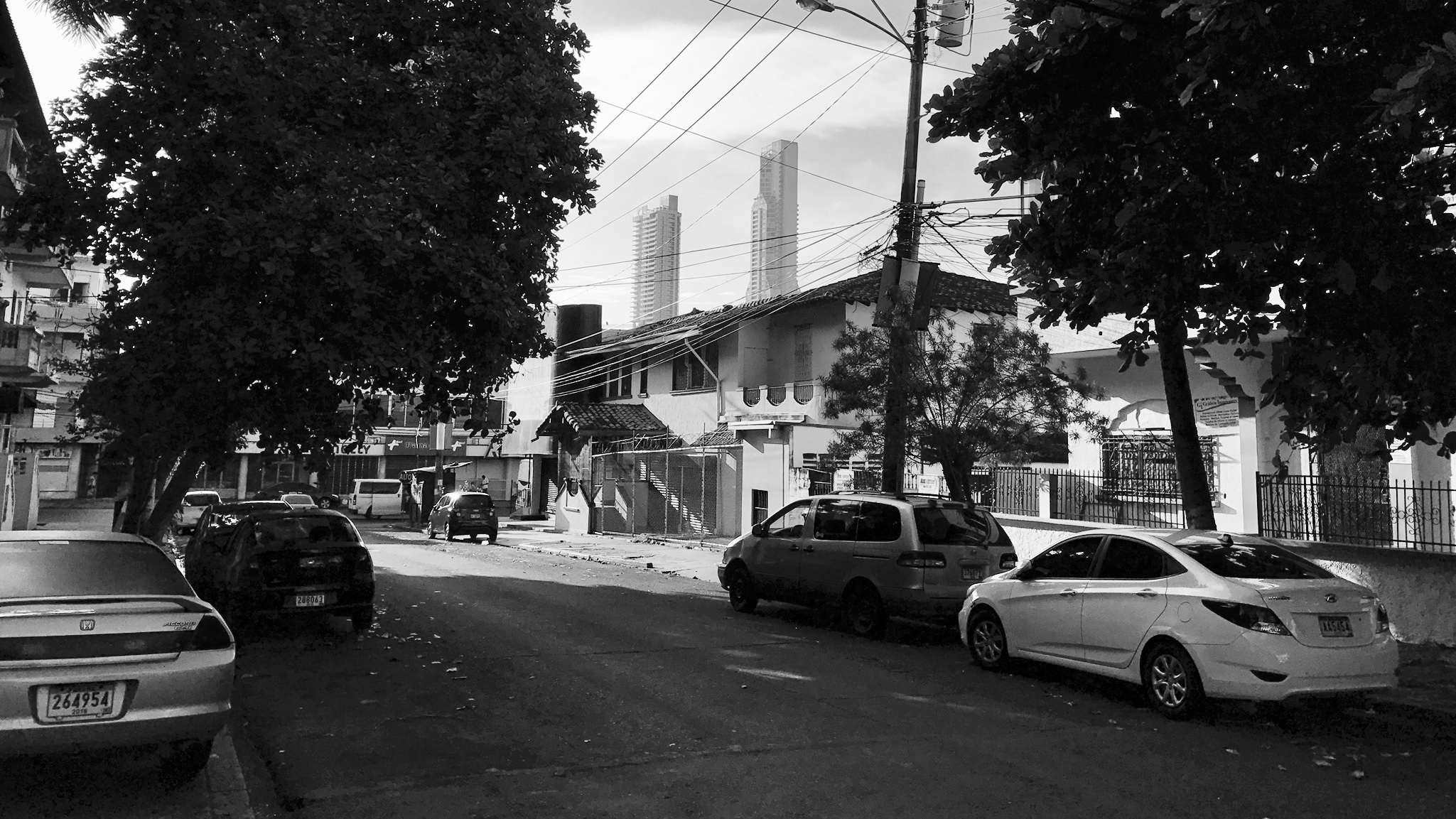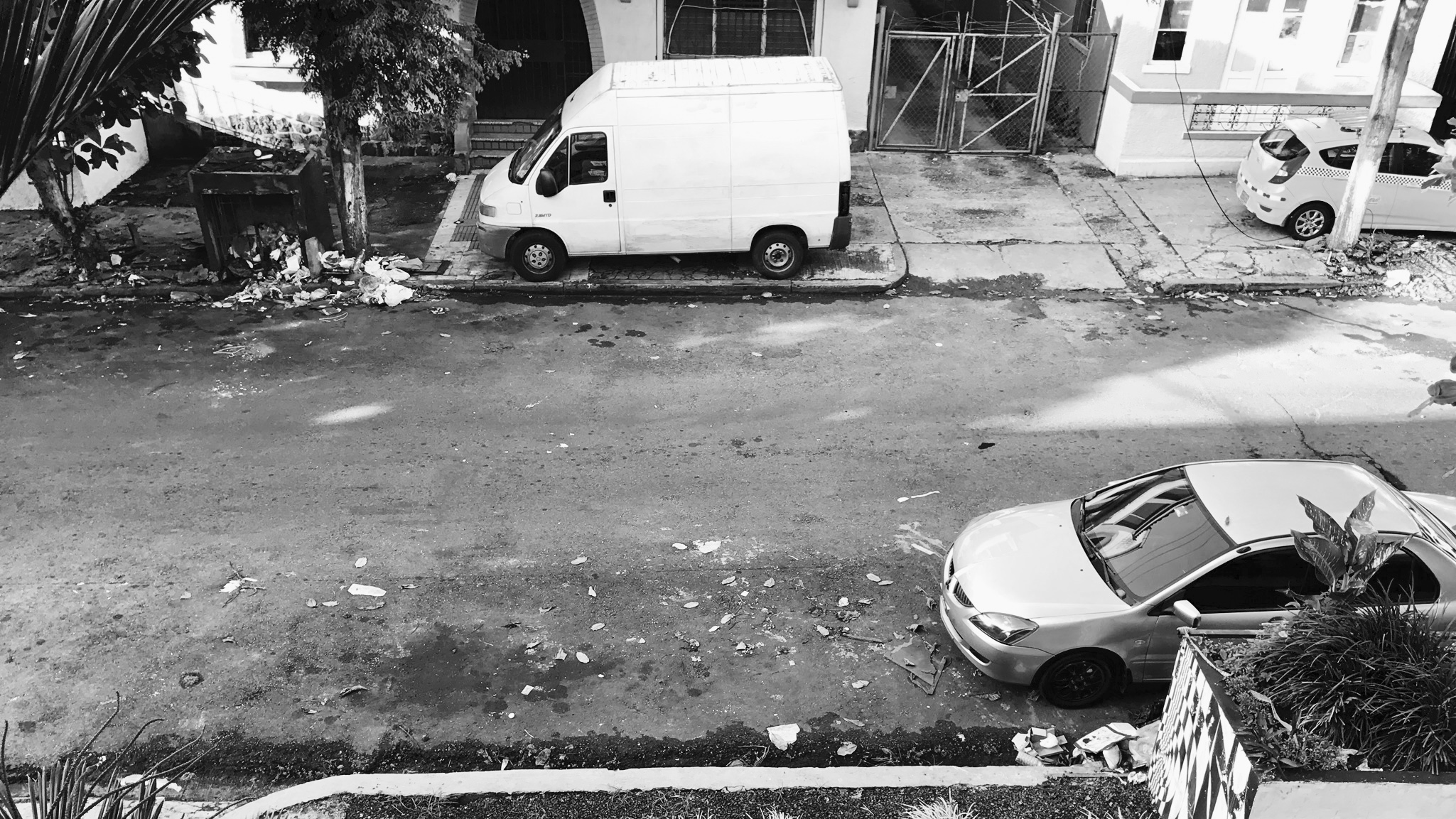 To the average tourist Panama City might not seem much different than its counterparts in North America or even Europe when it comes to luxury and glamor. They fly in and are whisked away to a resort or hotel where their every whim is catered to, then fly out without so much as ever jumping over a pile of garbage to cross the street. "What a lovely city!" the wife might say as they board their departing flight. Her husband nods in agreement and says, "I wish we could stay longer." She sips on her wine and while giving him a dreamy look says, "I wish we could live here." He makes a note to look into relocating, but never gets around to it. "What with the kids, their school. We just couldn't." They'd explain to their neighbors. Their romantic view of the city only growing with time.
Our particular brand of travel, however, does not allow for appearances. As adventure travelers we arrive by motorcycles and within ten minutes get to experience the diesel fumes, the potholes, and the legless old man who drags himself around on a skateboard and pretends to clean the windshields he can't reach in exchange for a few coins. Our lodging usually involves the homes of kind strangers, or the homes of strangers who have sought to profit from us by renting us a room for the night. And while we make it a point to look for the good in every city, our visits are not unlike arriving at a person's home on a first date and going through their financial and medical history, their medicine cabinet, and sniffing every item in their hamper before sitting down to dinner. Rather than dinner, though, our visits begin with a trip to their local coffee shop.
I decided to grow a beard to kill time while I waited for my cappuccino and was mindlessly scraping at the stubble with my credit card when the coffee finally arrived. Like the version before it, the temperature was tepid, at most, and I won't even go into the soy milk-to-espresso ratio other than to say that it was completely wrong. But, as Russ reminds me, what else can one expect for $18 in Panama City? I thought of an answer and began to speak as we walked to our table, but my voice was drowned out by a cacophony of deafening car horns. No wonder the beautiful patio seating area was completely empty. Get past the lung cancer from the diesel fumes and you'll have deafness to contend with, but that's if you survive crossing the street.
While people here will patiently wait for their coffee, their bill, or the Lord Jesus Christ (who is rumored to be returning at any moment), their temperament will escalate from hostile to murderous within 1.2 seconds if the car in front hasn't moved at the turn of the green light. Never mind that the car is eighth in line or that there's a gridlock preventing half the city from moving. Were these a few individuals honking their horns, I'd simply chalk their behavior to the fact that they're assholes, but when the entire network of cars does it, there's got to be something bigger at play. I've made a mental note to think about this when the ringing in my ears has subsided.
I guess lung cancer or deafness are a small price to pay as a driver when compared to potential dismemberment or death, which is the price pedestrians face here, should they dare to cross the street at anything less than a full sprint. In Portland a pedestrian approaches the crosswalk and after making eye contact with the drivers from both directions, will begin to cross the street with the expectation that all cars will stop. There's always a driver who doesn't see the pedestrian until the last second, and he will drive through while mouthing a heartfelt apology, but it's too late and everyone around will shake their heads in contempt. The pedestrian safely makes it across the street while updating his Facebook status chastising everyone who has ever driven a car. In Panama City a pedestrian approaches the crosswalk and it's generally understood that he's taking his life in his own hands. He avoids eye contact with the drivers as this could be perceived as a challenge the pedestrian would regret, should he survive the impact. At the crosswalk the pedestrian takes up the sprinting position and the drivers respond by varying their speeds and swerving from lane to lane. Despite the drivers' efforts, the pedestrian spots an eight inch gap between incoming vehicles, just wide enough to slip through without being crushed, and sprints at full gallop, ready to jump over the hood of the car that will invariably come out of nowhere to make a right turn. For the most part, pedestrians make it across the street with only minor bruising and a few scrapes.
The first time I made it across a busy intersection in Panama City was, at least to me, a major accomplishment, like beating cancer. So I was disappointed by my fellow pedestrians lack of enthusiasm as I attempted to high five them, and was downright crushed by their dismissiveness when we asked for directions. Russ says that it was my high fiving that turned them off, but I insist that people whose lives are constantly on the line learn to celebrate the little things. Instead they reacted as though we were asking them to give us a piggy back ride to wherever we were going. All they wanted was to get rid of us as quickly as humanly possible. On second thought, when you're constantly fearing for your life, you probably want to get home and embrace your loved ones as soon as possible and the last thing you need is a couple of tourists taking up your time. See, it wasn't the high fiving.
Russ calls me crazy for thinking this, but I'm convinced that there's a running inside joke among some of the locals when dealing with tourists who ask for directions. While half of them will simply dismiss you as though you were speaking to the light post, the other half will happily stop to give you directions. They always start with, "Where did they tell you to go?" and, after listening for a few seconds, proceed to add further instructions to whatever you just told them. On several occasions we followed the instructions only to find nothing, at which point we stopped to ask someone else for directions and the process started all over.
To test my theory, when asked, "Where did they tell you to go?" I made up the instructions, complete with street names. The conversation went something like this:
"They told me to turn left on Madeup avenue, then right on Yourealiar street," I said.
My listener nodded attentively and without skipping a beat, said, "Right, so after turning on Yourealiar street, you follow it till you get to Getamap street and stay on it until you see the signs for Learntofuckingread. You can't miss it."
I knew it!
Russ and I decided that we don't need anyone's help and can get lost on our own just fine. Thank you very much. We planned to walk in a straight line from our hostel to avoid getting lost, but there are no straight lines in Panama City, so within twenty minutes we were, well, completely lost. Rather than finding El Morro, that lovely hole-in-the-wall restaurant everyone was raving about we found ourselves in the middle of nowhere, standing in front of a compound with 50-foot tall walls and massive steel gates guarded by what appeared to be a heavily armed militia. At least twenty luxury cars were parked along the front wall, and as we walked by we noticed that each of the cars had been spray painted with Spanish words, Panamanian flags, and drawings of penises of varying shapes and sizes. I was arguing with Russ about who should go ask for directions when, after some back and forth shoving, he pulled the "I don't speak Spanish" card. I believe his actual words were, "Hablo un poquito Español. Mi amigo habla mucho Español," as he pushed me toward the biggest of the guards. Just then the gates opened and a middle aged couple walked out, trailed by their guilty looking teenage son. The mother was incensed as she approached the guard, so we decided to hang back as this scene played out. "You have no right to touch my child," she said. "But the cars, he…" the guard tried to explain before being cut off, "I don't care what he's done." A pudgy balding man with a greasy comb over interjected, "Ma'am, no one touched Jorgito," but the woman put up her hand, the international sign for "I'm done talking to you," and stormed away while holding her son's hand. She turned to her husband, who was trailing behind and said, "I can buy and sell that son of a bitch!" As the family walked by I asked under my breath, "ever hear of El Morro?" and Jorgito pointed across the street, pass the Ferrari car dealership. Later, as I enjoyed my lunch of rice, beans, and patacones, I wondered what would happen to Jorgito, the guard, and the pudgy school principal, and whether years later they'll all look back at this day, laugh about the whole thing, and wonder what those two strangers asking for directions had to do with their lives or anyone's life.
That's how things went in Panama City. One moment we were basking in luxury and comfort, and the next we were kicking aside the used syringes and piles of garbage to put down our kickstand. A well dressed local might ignore you one minute and only moments later a kind stranger will gladly stop to point you in the wrong direction. Whether you love or would love to hate this city, one thing is certain: no matter where you go you'll always find that there's more to the story.