Our day started out in Veracruz where we stayed with our delightful host Concepción. After a terrific breakfast at a coffee shop near his house, we headed out on a tour of the city.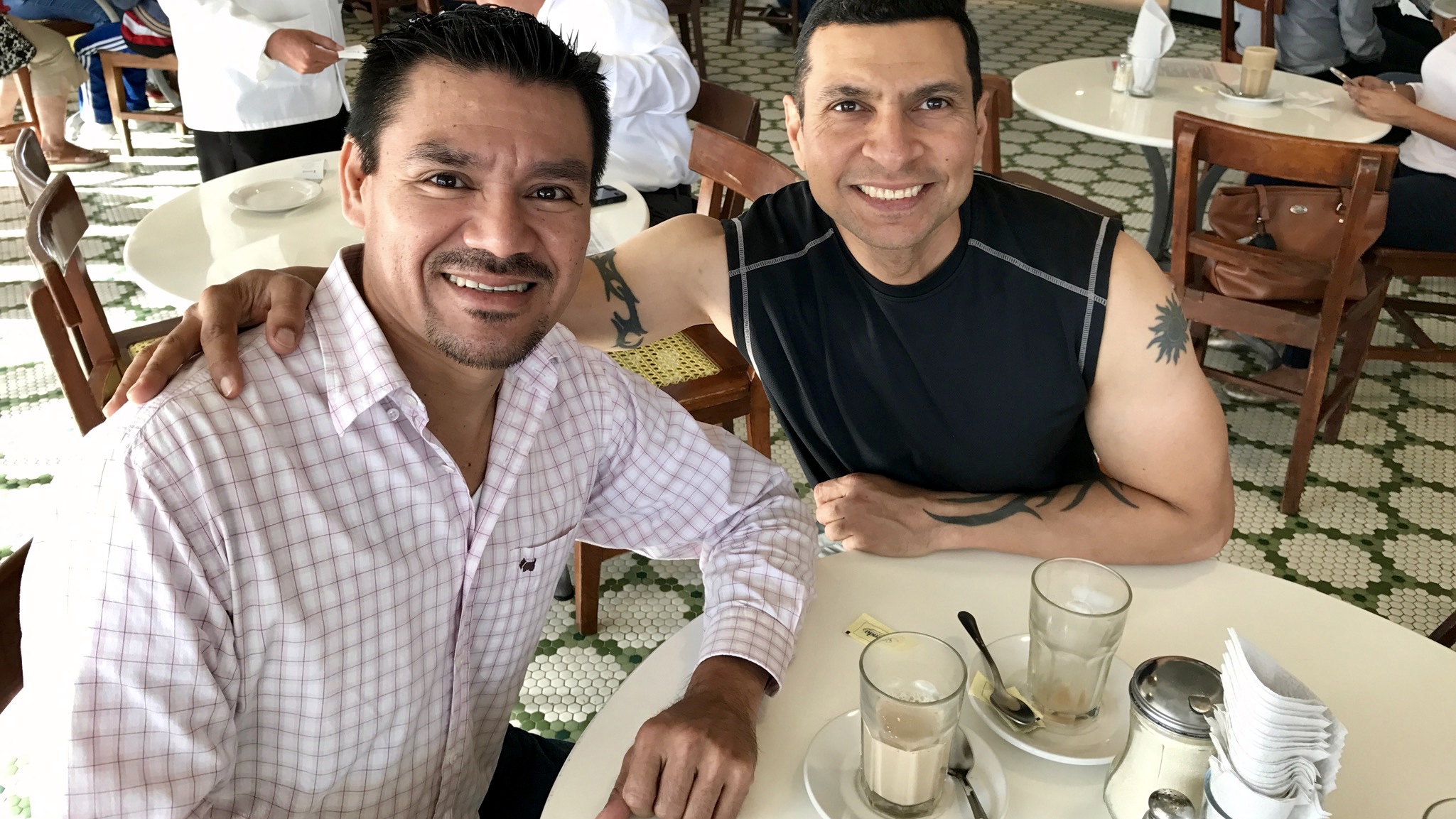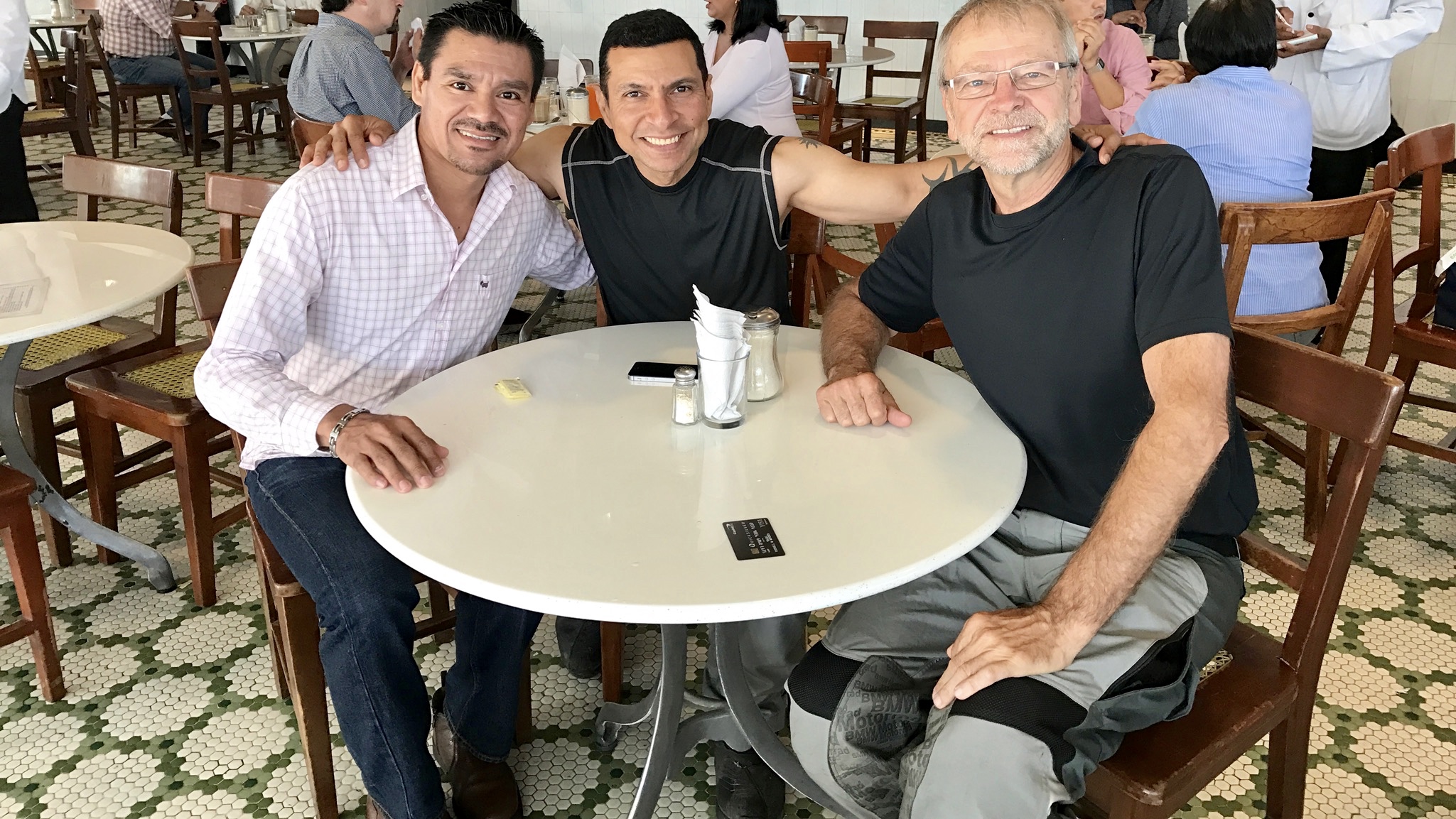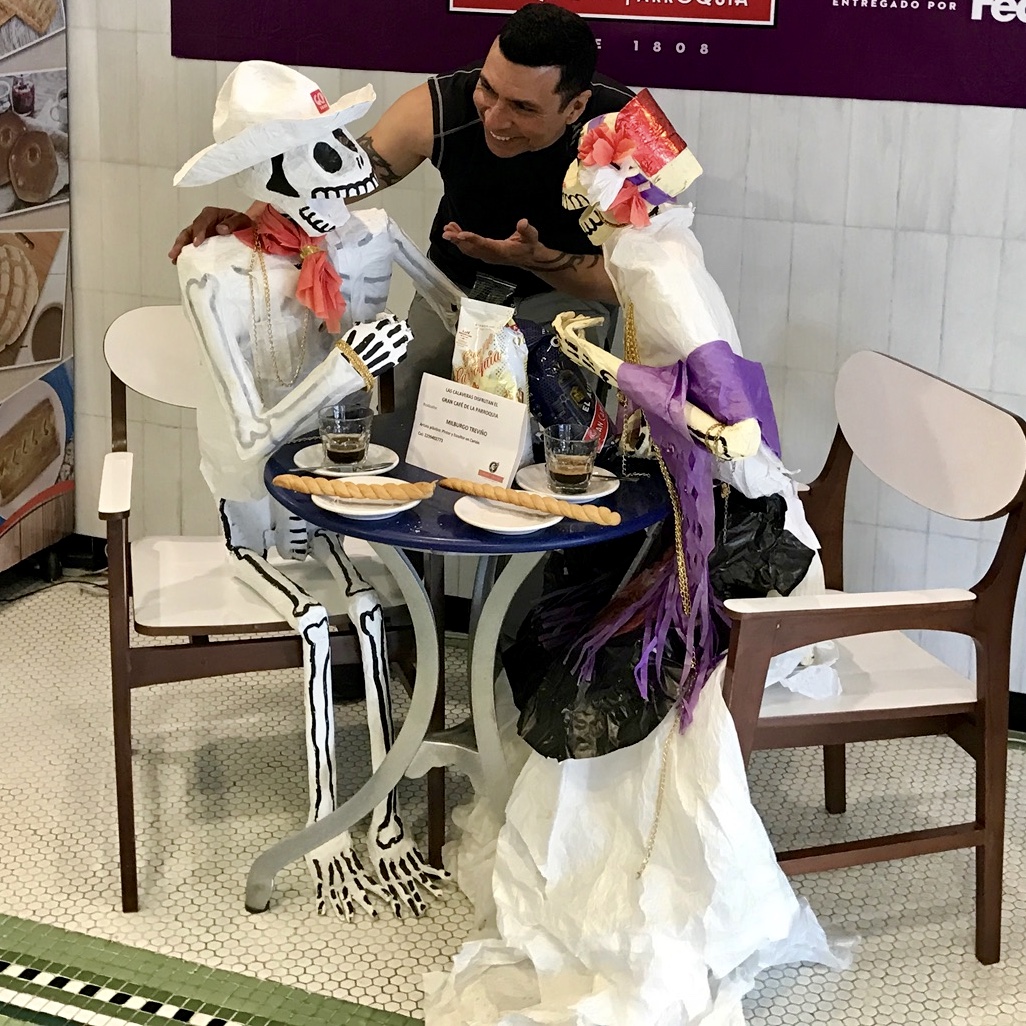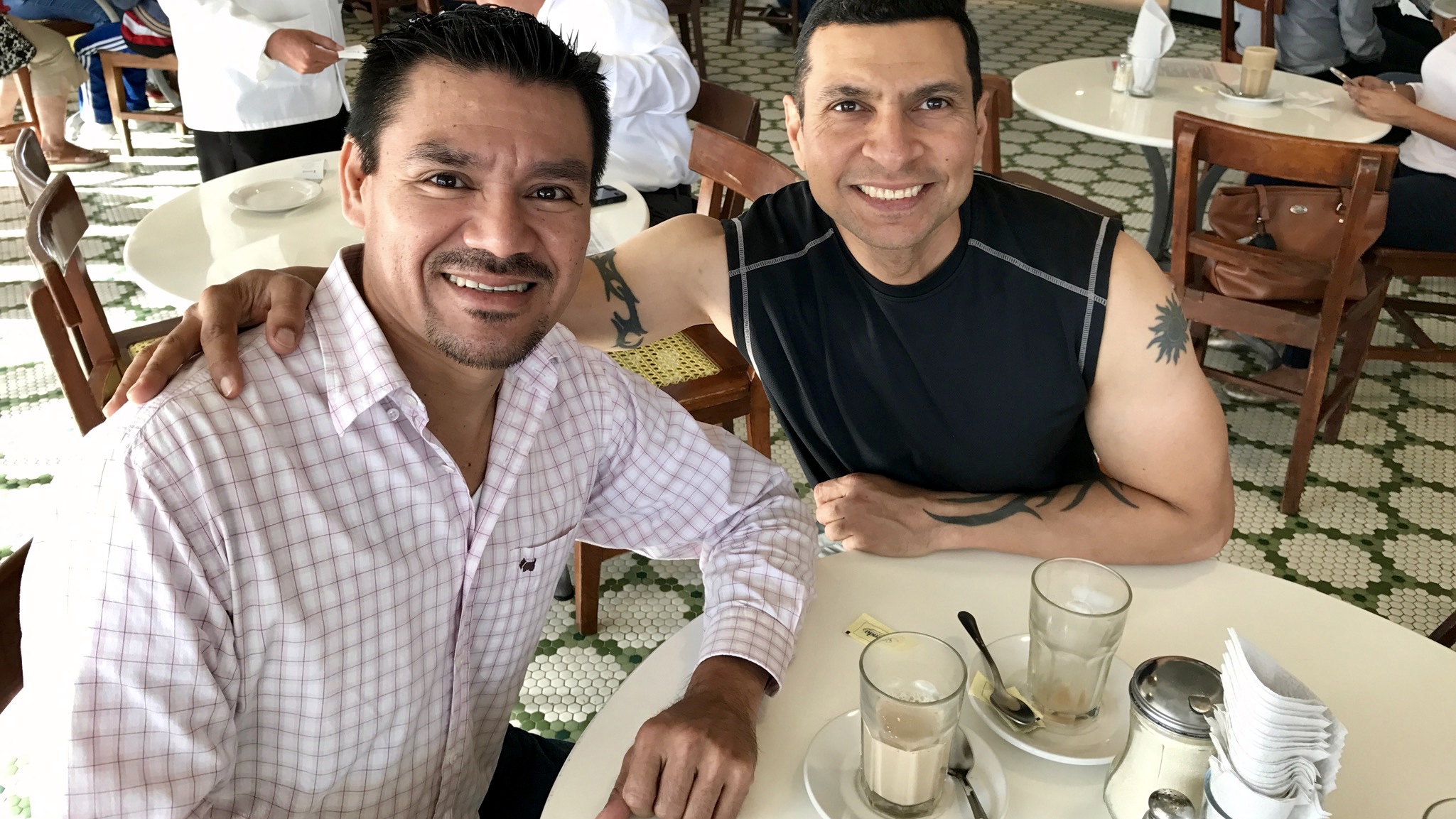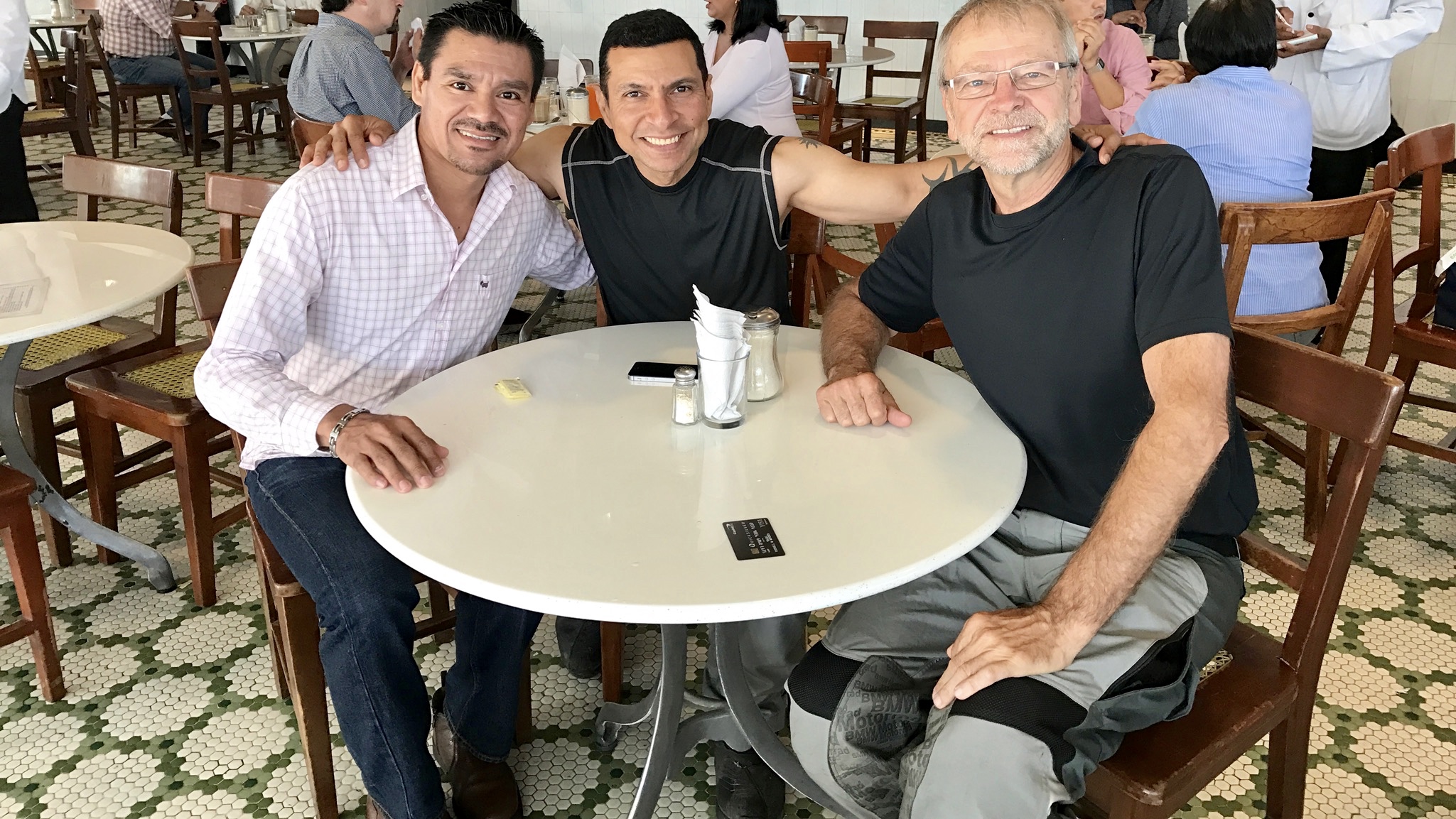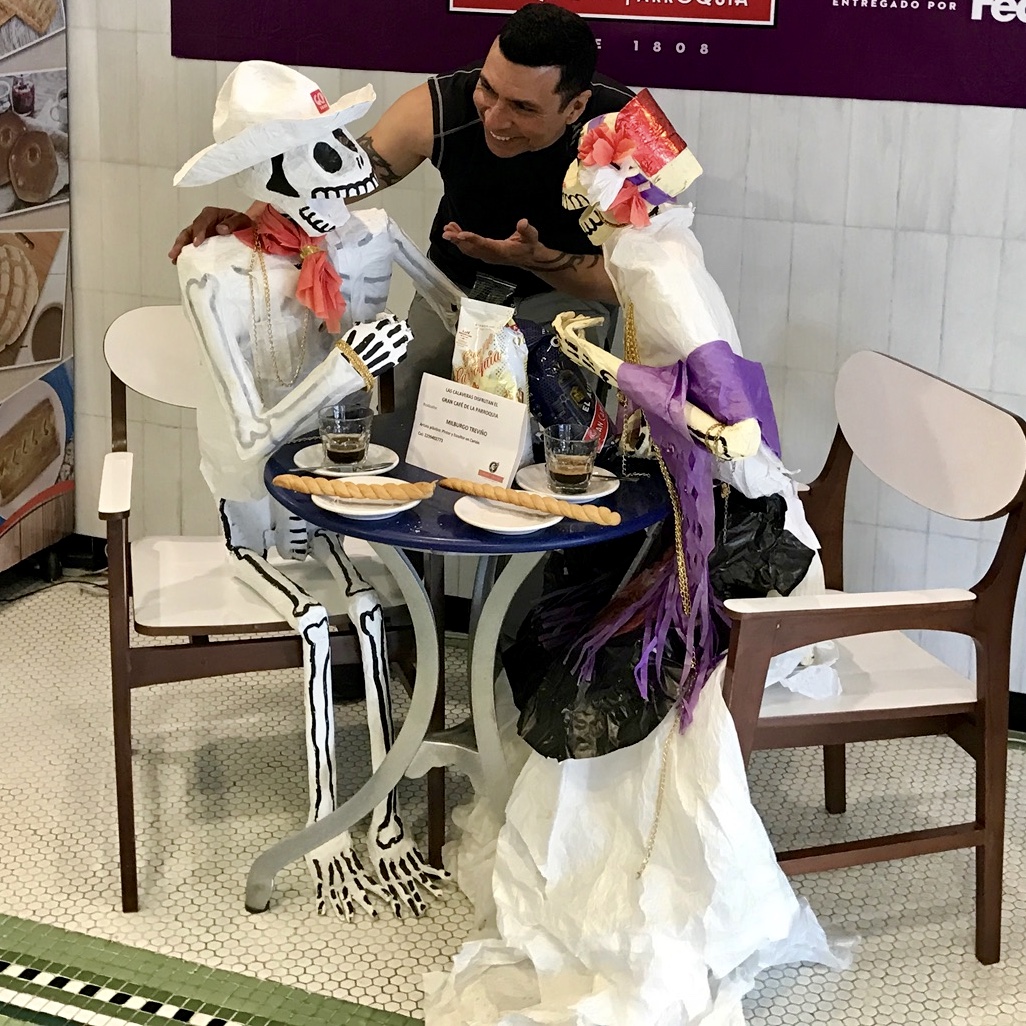 As we drove around you could tell that Concepción was very proud of his city. Seeing the sights, it was easy to understand why he felt that way. Veracruz is a modern, prosperous city with a beautiful beachfront and an expansive port. It is also rich in historical significance and sites.
We learned that one of the biggest users of the port is a European car company that ships cars manufactured in Mexico to Europe. According to Concepción, one ship loaded with 3,000 cars sails out of the port for Europe each day.
After saying goodbye to Concepción we headed southeast to our next stop in Coatzacoalcos. After an hour or so of beautiful sunny weather the clouds began building and it soon started to rain, and rain, and rain. By the time we found a Pemex gas station where we could pull under the cover for the pumps to get out of the downpour, we were totally drenched. We waited at the gas station for an hour before the downpour had let up enough for us to move on. While waiting at the Pemex, we put on our rain suits that we foolishly thought we would not need when we started our day.
Although we were moving once again, the rain continued and our progress was slowed considerably.
One thing to point out for those unfamiliar with Mexico is that the driving rules in many parts of the country are more like informal understandings drivers have with one another. By contrast in the USA rules of the road are well defined and enforced. To their credit, Mexicans appear to have a pretty safe driving record. We have only seen one accident in the 2069 miles we have driven in the country so far. To an American driver, however, it seems like controlled chaos. This is especially true in the cities and even more so when it rains. So, our drive through the coastal towns in heavy rains was destined to be slow and very stressful. And it was.
To make matters worse there was major road construction on much of the route to Coatzacoalcos, with miles of detours on dirt surfaces that paralleled the original road. Riding our big bikes on dirt requires a lot of focus under normal conditions, but riding them in the mud with big rig trucks all around added an extraordinary level of stress we did not anticipate when we started our day in sunny Veracruz.
After hours of intense riding we finally saw the lights of Coatzacoalcos off in the distance and the road signs pointing us that way. Our stressful day was soon to be over, or so we thought.
As soon as we arrived at our respite for the night, we knew we were in trouble.
Our room was located down a dark hall, literally no lights at all. As we walked down the hall we both thought of all the bad ghastly things that must have happened in this place, but hoped the room would surprise us with its understated charm. As we opened the door our hopes were dashed by dirty beds, cockroaches and leaky fixtures in the bathroom. We looked at one another and said that it was time to get the H--- out of Dodge.
The GOOD that ended our day was finding a super nice modern hotel costing $47 per night. The hotel was as nice as one costing $130 or more in the USA. The staff was also very accommodating allowing us to park our bikes right by the front door where the desk clerks could watch them for us. Their warmth and friendly attitude took our stress away.